RI Lt. Gov. McKee, small business owners deliver petition to Raimondo asking for federal funds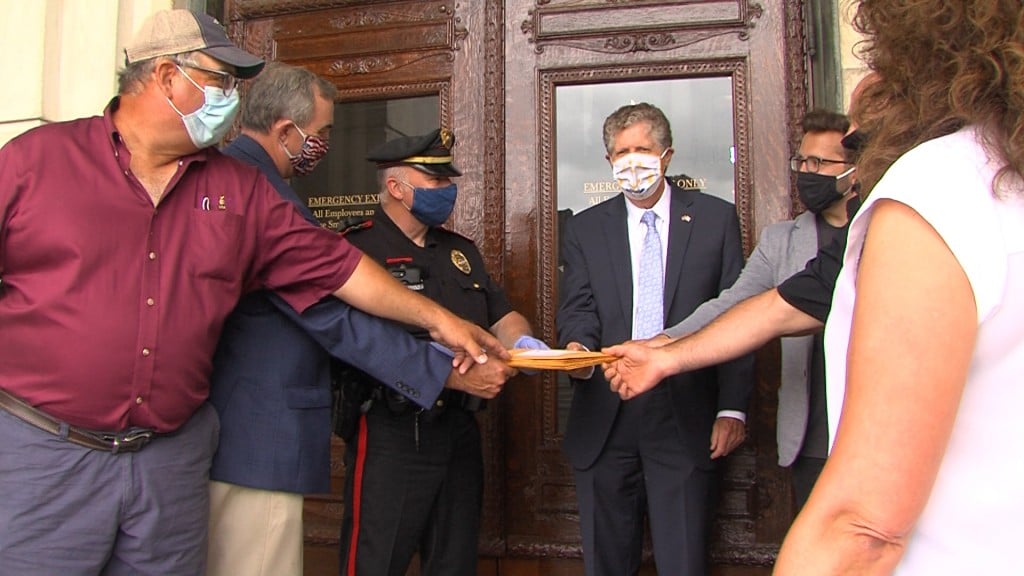 PROVIDENCE, RI (WLNE) – Lieutenant Governor Dan McKee joined the Rhode Small Business Coalition at the state house Friday to deliver a petition to Gov. Gina Raimondo urging her to use federal CARES Act funds for the Small Business Grant Program.
More specifically, the petition calls on Raimondo to allocate a minimum of 10 percent of Rhode Island's $1.25 billion federal CARES Act funds to issue grants to small businesses that have been most severely impacted by COVID-19, according to a release.
The small business owners formally announced the creation of the coalition on Tuesday to encourage elect officials and residents to support the small business community by signing the petition.
"Our small businesses need a lifeline and they need it now," said Lt. Governor McKee in a statement. "Over the past few weeks, we've brought hundreds of small business owners together to urge the state to create a small business grant program using federal CARES Act funds. The governor's response this week is a step in the right direction, but the work isn't done yet."
The petition, which has over 3,300 signatures, was expedited by the governor's announcement on Wednesday that her team is crafting a plan for a small business grant program.