R.I., M.A. both see gas prices drop for ninth week in a row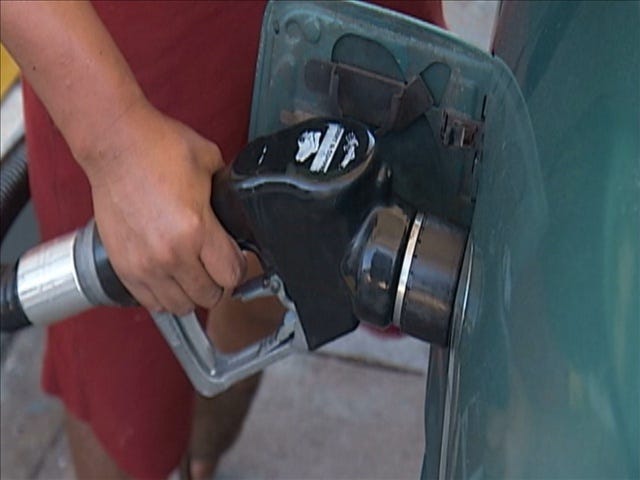 PROVIDENCE, R.I. (AP) – The price of gas in Rhode Island is continuing its steep decline, this time by another six cents.

AAA Southern New England says the cost of a gallon of regular unleaded is $3.54 this week. That marks the ninth straight week of decline. The group says gas prices are down 43 cents since a peak in mid-April.

The current price locally is four cents above the national average of $3.50 a gallon.

Rhode Islanders were paying an average of $3.79 a year ago this week.
BOSTON (AP) – Massachusetts drivers are getting more good news at the pump.

AAA Southern New England reports Monday that the average price of self-serve, regular gas dropped another nickel to $3.43 per gallon.

It's the ninth consecutive week of lower prices.

The price in Massachusetts is now 46 cents lower than the peak price seen on April 16 and is seven cents below the national average. A year ago at this time the Massachusetts average price was $3.68.

AAA found self-serve, regular as low as $3.28 and as high as $3.69 per gallon.