RI members of Congress respond to SOTU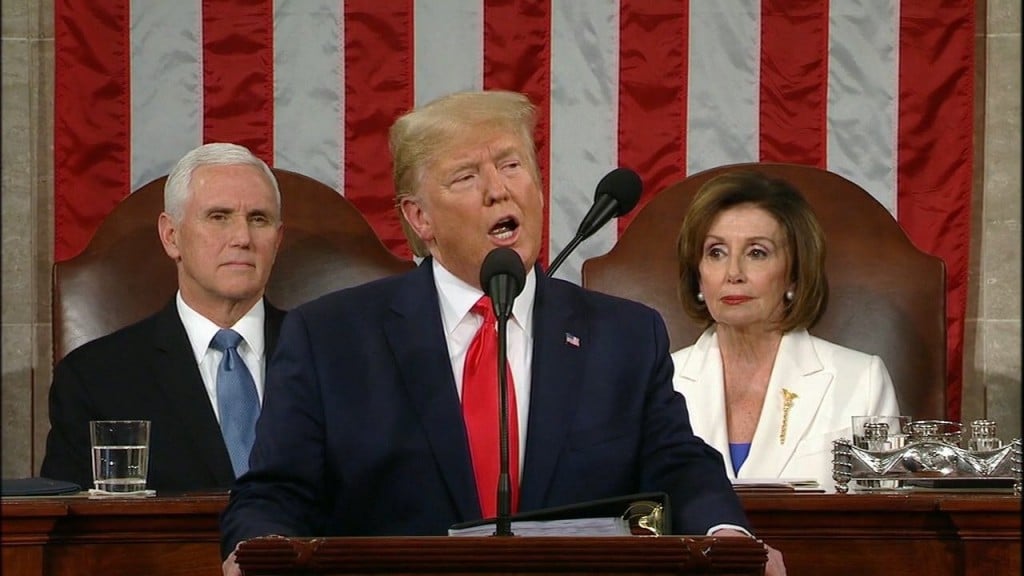 Twitter: @BComakABC6
PROVIDENCE, R.I. (WLNE) – In a speech that touted a strong economy, an increase in jobs, and a promise to protect pre-existing conditions, and lower prescription drug costs, President Trump spoke to an intensely divided Congress Tuesday night.

Rhode Island elected officials sounded off shortly after the address was over, saying they believe most of the president's comments to be disingenuous.
Senator Jack Reed told ABC 6 by phone he believes that the president is taking credit for growth that began under the previous administration.
He also believes the president will not be protecting pre-existing conditions as he said many times in his speech.
Reed also said there should be more of a real investment focused on working families and strengthening public schools rather than vouchers for schools.
"The president's speech was misleading and divisive. I don't think he tried to call all America together to work on a common purpose," said Reed.
Representative Jim Langevin also spoke to ABC 6 by phone, and had similar gripes with the address.
He says he did like some of the things the president said in regards to rebuilding the country's infrastructure and an emphasis on education for technical education for the youth.
But he says he found it odd that President Trump had such a long portion of his speech about healthcare when he believes his administration has done everything it can to gut the Affordable Care Act.
"There's been things where we can work together," said Langevin. "But the president has to be willing to reach out across the aisle and he's going to have to get serious about real healthcare improvements and reform and not trying to bring us back."
Langevin also noted that this State of the Union was very different because the president is giving this address under the cloud of impeachment.
Representative David Cicilline also sounded off on Twitter:
Senator Sheldon Whitehouse's response is below:
"The legacy of President Trump's term will include his quest to torpedo protections for people with pre-existing conditions, worsened wealth inequality, corruption on an unprecedented scale, and willful blindness to the climate crisis. Members of Congress from both sides of the aisle must stand against the President's efforts to divide us and instead work together to make progress on the issues Americans care about."
©WLNE-TV/ABC6 2020