RI Mobster to Plead Guilty in Murder-for-Hire Plot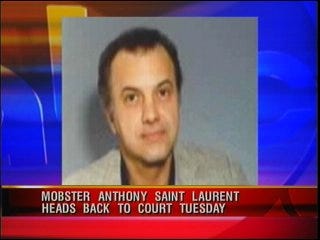 PROVIDENCE, R.I. (AP) – A Rhode Island mobster is due to plead guilty in a murder-for-hire plot.
Anthony "The Saint" St. Laurent is scheduled to change his plea Tuesday in U.S. District Court in Providence.
St. Laurent admitted in court papers filed last month that he was a made member of the Patriarca crime family and that he tried to solicit someone to kill another mob member, Bobby DeLuca.
The hit was never carried out.
St. Laurent has a long criminal history.
(Copyright 2011 by The Associated Press. All Rights Reserved.)