RI NAACP reacts to impersonators known for blackface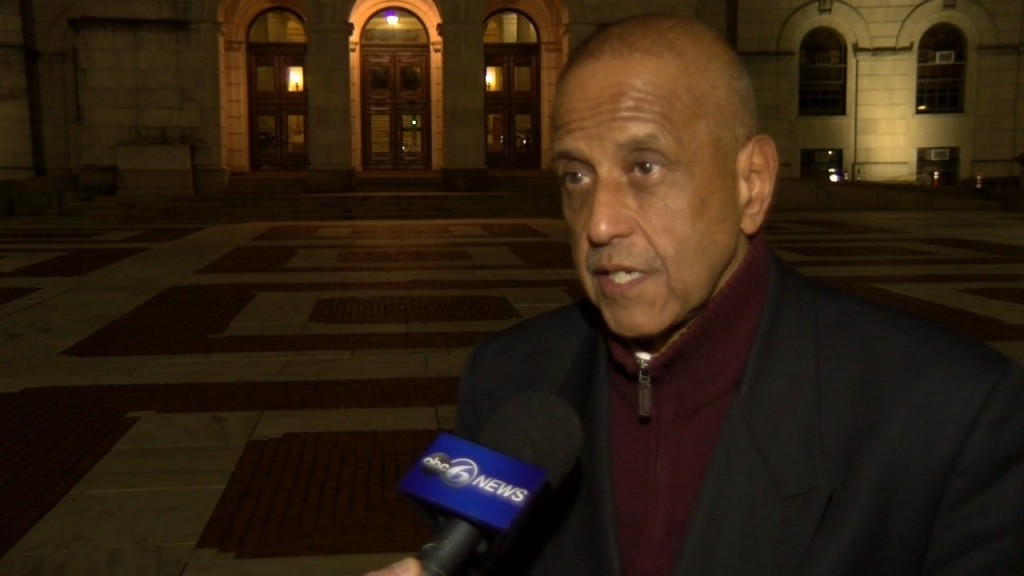 Two celebrity impersonators are ready to take the stage in Rhode Island, but as they do they now have the attention of the NAACP.
The Edwards Twins sound, dress and even look like the entertainers they're impersonating, and in some cases, going as far as to wear blackface on stage.
They're 2018 promotional video features the white brothers performing as Lionel Richie, Ray Charles, and Stevie Wonder.
This act now has the attention of James Vincent, president of the Providence branch of the NAACP who calls it appalling.
"It's not acceptable in 2018, it should not have been acceptable in 1918," Vincent said. "As long as they don't do anything in blackface, fine. You want to impersonate Stevie Wonder, that's fine. Stevie Wonder is an icon."
Local actor Jay Walker saw advertisements for the show on social media, and is equally as outraged.
"As a black man that works in theater, it's a little disconcerting to have an act that actually does blackface," Walker said. "Tantamount to using the 'N-word.'"
Walker said that those theaters letting the duo perform in blackface he will no longer be willing to work at.
As for Vincent, he has this message for those venues Walker is boycotting.
" Please honor us in that you don't perpetuate a thing that was meant to ridicule and demean and enabling people that don't really get it," Vincent said. "Full stop. Period. No exceptions."
The Edwards Twins claim that they have full endorsements from all celebrities they impersonate.
The act just performed at the Newport Playhouse on Monday and Tuesday, but the owner Jonathan Perry said the twins did not use blackface during the performance.
"In their past shows at our venue, they have done 'vocal' impressions of many artists, including African Americans which did not include any kind of makeup," Perry told ABC 6 in a statement. "And although it should never have to be said in this day and age, our belief is that black face is completely unacceptable and inappropriate."
On Friday, the Gamm Theater in Warwick cancelled a performance by the twins scheduled for December 10.
The Gamm said to ABC 6 in a statement, "the agreement for the Edwards Twins to rent our secondary theater space for their holiday show on Monday was terminated by The Gamm and the show is canceled."
People who had already bought tickets were notified that the show was cancelled and their tickets would be refunded.
The Edwards Twins are scheduled to perform next in Woonsocket, and Taunton this month.
© WLNE-TV / ABC6 2018