RI Native gets off stranded cruise ship, gets stuck again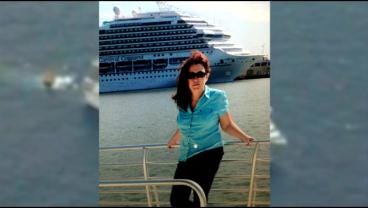 By Abbey Niezgoda
As the crippled Carnival cruise ship Triumph finally docked, some passengers screamed, while others kissed the pavement.
Roland Buteau was at home in Pawtucket, anxiously watching his daughter's arrival.
"It was unreal," Buteau said. "I'm thinking my goodness, my daughter is making national news here and she just wanted to go on a cruise and enjoy herself."
His daughter, Patty Draut, who moved from Rhode Island to Texas, was stuck on the powerless ship for five days.
However, even after the bot was finally tugged to land, her journey was far from over.
The bus that was taking her and other passengers to a hotel in New Orleans also broke down. Over the phone, Draut described the travel ordeal.
"The bus driver pulls over and we're like, 'Oh my God!'" Draut said. "Then the lights come on in the bus and I think the water hose was broken, but by this point we're so exhausted that everybody just starts laughing."
Draut says she is taking it all in strides, trying to stay positive, even as other passengers describe the cruise ship as a prison.
Draut is supposed to board a plane and be back home in Houston by Friday night, but her father says he cannot help but cross his fingers.
"God forbid something happens to her plane and she can't take off," Buteau said. "You know, it wouldn't surprise me."