RI officials still prep for Joaquin despite course change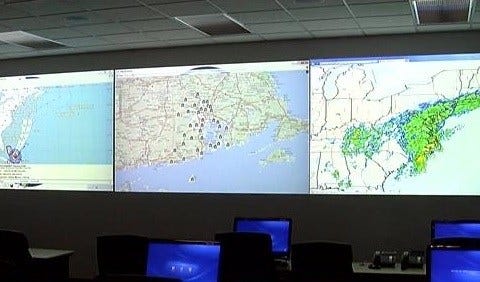 By News Staff
Reporting by Kirsten Glavin
kglavin@abc6.com
While Hurricane Joaquin is tracking a little farther away from the region officials are not taking any chances, meeting with the Rhode Island Emergency Management Agency (RIEMA) to prepare.
Senator Jack Reed traveled to RIEMA's headquarters in Cranston Friday, discussing safety plans with the agency director, Peter Gaynor.
"Be aware of what's going on in your surroundings, especially if you live near the coastal waters of Rhode Island," says Gaynor.
Updated data from storm tracking systems show Joaquin heading out into the Atlantic, but that could change.
"There's always a chance that it changes its mind and heads somewhere other than where we see today," Gaynor continued.
Rhode Islanders are preparing in advance expecting flooding, high tides, and dangerous surf. Cranston Police and Fire are meeting Friday morning as well, going over safety plans with local officials.
Fire Chief McKenna says they're taking extra precaution Monday for children in school.
There are a few new safety apps people can download as well: "Hurricanes" by the Red Cross, and "CODE RED." They can help with storm tracking and preparation.
© WLNE-TV 2015