RI OK's $2 million more for Cliff Walk repairs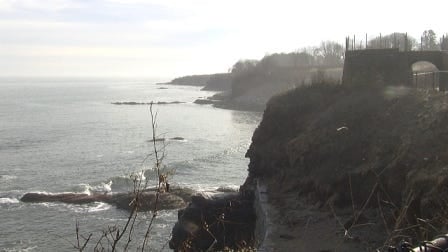 The Associated Press
news@abc6.com
Twitter: @abc6
NEWPORT, R.I. (AP) _ The state has approved nearly $2 million more to shore up and preserve the Cliff Walk.
Robert B. Power, chairman of Newport's Cliff Walk Commission, tells The Newport Daily News that a 200-foot-long concrete wall made to look like stone will be built at the fence line between the Cliff Walk and mainly the Miramar estate to keep soil from sliding onto the walk.
New funding brings to $5.1 million the total amount being spent for repairs to areas damaged by Superstorm Sandy in October 2012.
Also, a 60-foot-long stone masonry wall will be built along a portion the Cliff Walk.
Power says the projects will make the Cliff Walk more resistant to storms in the future.