RI Panel to Vote on Redistricting Proposal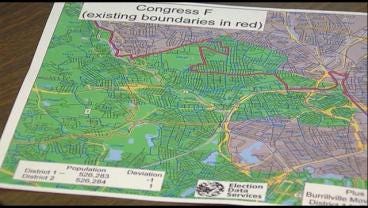 PROVIDENCE, R.I. (AP) – A Rhode Island commission considering changes to the state's political districts is set to pick a recommendation to submit to the state's General Assembly.
The Commission on Reapportionment has reviewed several proposals to adjust state legislative and Congressional boundaries to account for population changes.
The panel is scheduled to meet Monday night at the Statehouse to select a winning proposal.
The final changes will be up to the General Assembly, which will kick off its 2012 session next month. Officials say they want the new political districts in place before the November 2012 elections.
(Copyright 2011 by The Associated Press. All Rights Reserved.)