RI prepares for COVID-19 vaccine, vaccination plan submitted to CDC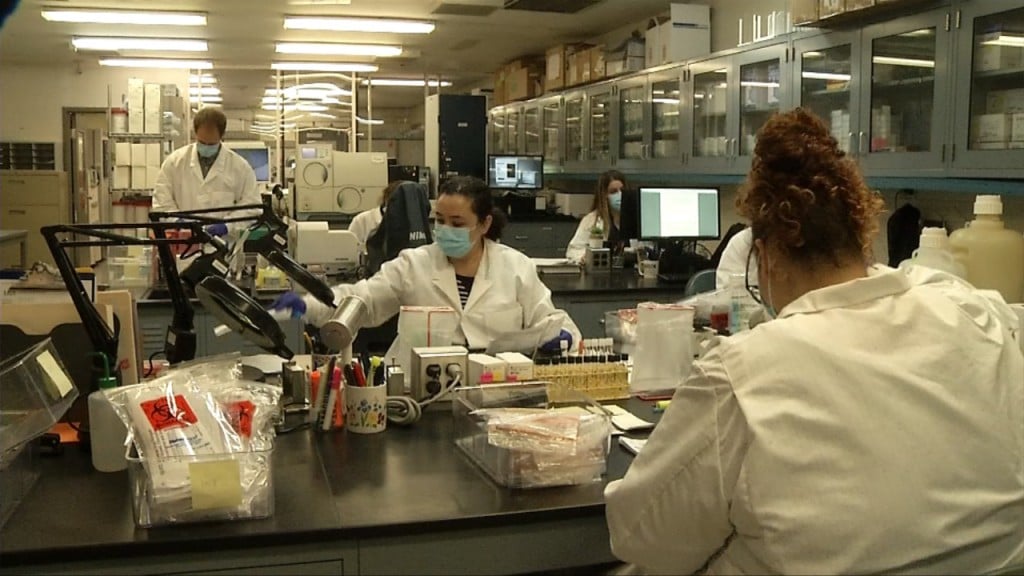 PROVIDENCE, R.I. (WLNE) – Rhode Island has submitted a 51-page first draft of the state's vaccination plan to the Centers for Disease Control and Prevention (CDC) on Friday.
Although a COVID-19 vaccine has not yet been federally approved, the deadline for each state to submit their interim vaccine distribution plan is November 1.
Rhode Island Department of Health spokesperson, Joseph Wendelken, says that the Health Department has been preparing for a large vaccination effort for several months.
"What we are doing right now is preparing for all scenarios when it comes to COVID-19, so we are ready no matter what the circumstances are when vaccine is available", said Wendelken.
The draft goes into detail on the structure of each phase of the vaccine distribution and the critical populations that are prioritized. Rhode Island's COVID-19 mass vaccination campaign will be conducted into three main phases:
Phase 1: When there are limited doses available
Phase 1A: High-risk healthcare workers and first responders will be the focus of vaccination efforts
Phase 1B: As more vaccine becomes available and those identified for vaccination in Phase 1A have received their second dose (in the event of a two-dose series), vaccination efforts will broaden to individuals with significant health conditions and older adults overcrowded areas.
Phase 2: Large numbers of vaccine doses are available and likely to meet demand.
The critical populations to be focused on in this phase include:
K-12 teachers, school staff, and childcare providers
Critical workers in high-risk settings
People with moderate comorbid conditions
People in homeless shelters or group homes and staff
Incarcerated or detained people and facility staff
All older adults
Phase 3: Sufficient supply of vaccine and the demand slows.  Prioritized individuals during this phase would include:
Young adults
Children
Workers in industries important to the functioning of society
Wendelken told ABC6 that the Rhode Island Department of Health learned from the effort against the Swine Flu outbreak. "We run one of the most successful immunization programs in the country, and we did a large mass vaccination effort roughly a decade ago in response to the H1N1 flu."
RI COVID-19 Vaccination Plan Interim Draft.10.16.2020 (1)
©WLNE-TV/ABC6 2020