RI receives much needed salt shipment, still below normal levels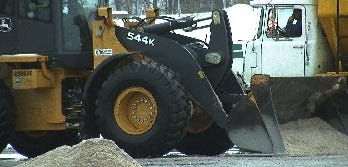 By Alana Cerrone
Rhode Island officials are warning drivers that roads may be icy because they are trying to conserve salt.
RIDOT did receive salt Saturday afternoon from their supplier, but the full shipment isn't coming in until March 6, meaning they are still below normal salt levels.
Governor Chafee is asking people to use extra caution on the roads and to avoid travel if possible, giving crews time to get everything cleared up.
Snow is expected to accumulate about 2-4″ late Sunday night into Monday morning.
(C) WLNE-TV 2014