RI Rep. Introduces Immigration Bill Similar to AZ Law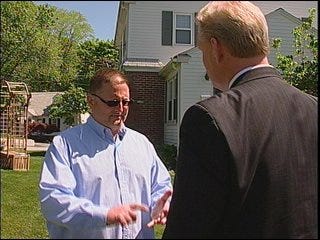 State Representative Peter Palumbo (D-Dist. 16, Cranston) has introduced a new bill in the General Assembly that aims to crack down on illegal immigration in Rhode Island.
The "In Support of Our Law Enforcement and Safe Neighborhoods Act" borrows heavily from the recently-enacted immigration laws in Arizona which have prompted some national outcry.
One provision of the bill states that if "reasonable suspicion exists" that a person is an illegal alien, the involved law enforcement agency must make a "reasonable attempt" to verify the person's immigration status with the federal government. Representative Palumbo tells ABC6 that immigration violations would still be considered a secondary offense, meaning that a person could not be stopped by law enforcement solely on suspicion of being an illegal immigrant.
ABC6 Anchor Andrew Gobeil has the details.