RI reports 7 new fatalities and 334 new cases of COVID-19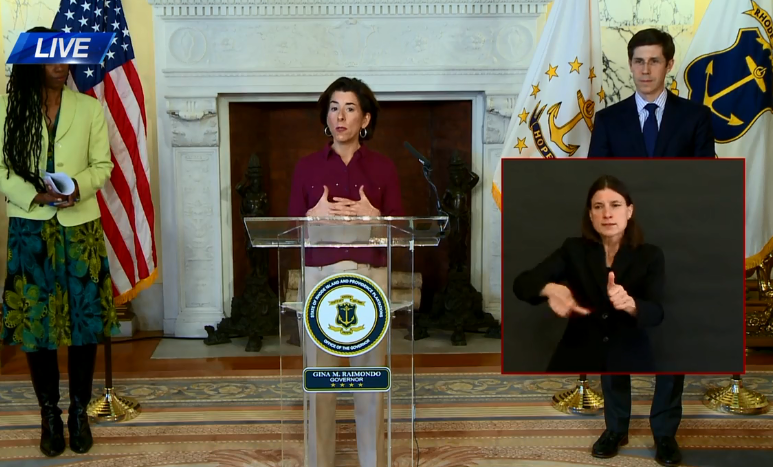 PROVIDENCE, R.I. (WLNE) – In today's press briefing, Governor Raimondo announced 7 new fatalities due to COVID-19, bringing the state's total coronavirus related fatalities to 56.
She reported 334 new cases, bringing the state's total cases of COVID-19 to 2,349.
There are currently 183 hospitalizations throughout the state.
With it being Easter weekend, Raimondo urges Rhode Islander's to continue to stay home as much as possible and to practice social distancing.
The state is still under a very critical period.
If you do have to venture out, it should only be for absolute essential necessities.
All residents were reminded to be in groups no larger than 5, to wear a cloth mask when out, and to continue frequent hand washing.
With the weather being nice this weekend, Raimondo encouraged everyone to go outside for a walk and enjoy some outdoor physical activity. Just practice social distancing by staying 6 feet apart.
Anyone with loved ones in nursing homes, hospitals or assisted living facilities is reminded to not send packages or flowers at this time.
In addition, no one should be trying to make in-person visits or window visits at any of these facilities.
The governor assured the state that due to the proactive approach Rhode Island had from the beginning of this virus, there will be enough ventilators and hospital beds in the event of a surge.
Announced, just a couple of weeks ago, the 'April Reading Challenge.' Raimondo praised Rhode Island school children for logging 150,000 minutes of reading thus far.
She urges all children to practice reading throughout the rest of this month and in the future to increase better reading habits.
The governor will issue a pre-recorded video message for the Easter holiday on Sunday. She resumes her regular daily press briefings on Monday at 1:00 pm.