RI Sen. Whitehouse to boycott Thursday's vote of Judge Barrett's nomination to U.S. Supreme Court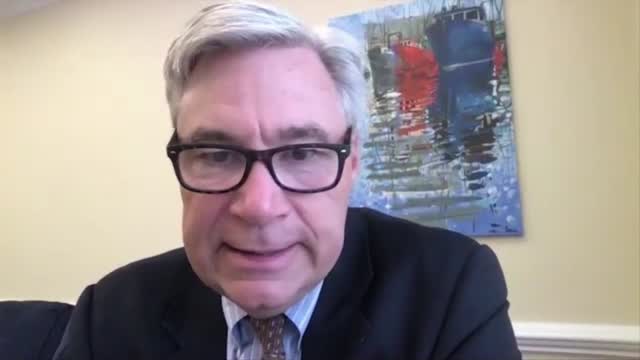 WASHINGTON, D.C. (WLNE) – Rhode Island Senator Sheldon Whitehouse will join fellow democrats on the Senate Judiciary Committee in boycotting Thursday's vote of Judge Amy Coney Barrett's nomination to the United States Supreme Court.
Senate Minority Leader Chuck Schumer (D-NY) released a statement Wednesday blasting Republicans for running "a sham process from the beginning."
"Amidst a global pandemic and ongoing election, Republicans are rushing to confirm a Supreme Court Justice to take away health care from millions and execute the extreme and deeply unpopular agenda that they've been unable to get through Congress," Sen. Schumer said. 
The Barrett nomination process has been tense.
If approved to the Supreme Court, Judge Barrett would give the nation's highest court a conservative majority.
Republicans say they believe the committee vote can continue even with the boycotting Democrats.
Those who are deciding to boycott Thursday's vote will be filled with photos of people who are impacted by the Affordable Care Act.