RI Senate OKs constitutional convention question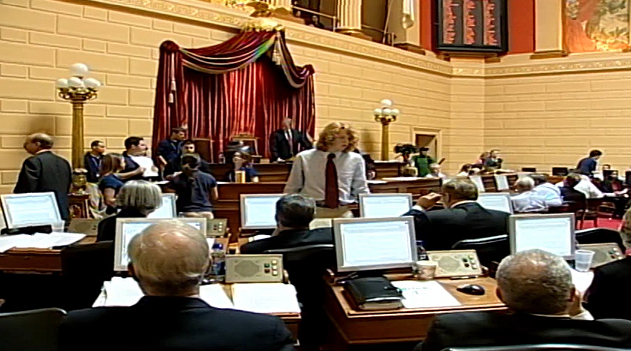 By News Staff
Twitter: https://twitter.com/ABC6
Facebook: https://www.facebook.com/ABC6News?ref=hl
Information provided by the Associated Press
PROVIDENCE, R.I. (AP) The Rhode Island Senate has voted to ask voters whether they want to hold the state's first constitutional convention in 30 years.
The Senate voted Wednesday to place the convention question on the fall ballot. The House has not voted on the measure, but it's a moot point because Secretary of State Ralph Mollis intends to put the question on the ballot if the legislature doesn't.
If voters authorize a convention, 75 locally elected delegates would consider proposed constitutional changes, possibly including term limits and greater ethics oversight of lawmakers.
Any proposed amendments would require voter approval.
Rhode Island's Constitution requires voters to consider holding a convention every decade. The last time they were asked, in 2004, they rejected the idea. The most recent convention was in 1986.
©WLNE-TV / Associated Press