RI Senators react to President Trump's acquittal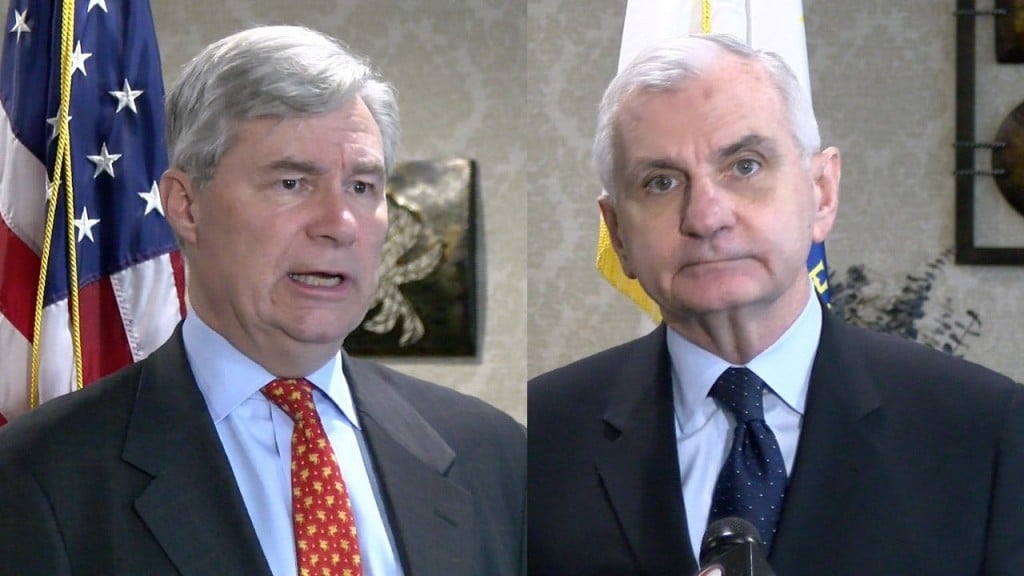 One day after the U.S. Senate voted to acquit President Trump of two articles of impeachment, Rhode Island's senators are weighing-in, saying the Senate failed to do its duty, convinced the president should have been removed from office.
Mr. Trump addressed the nation on Thursday holding copies of newspapers showing the acquittal headlines.
The president spoke for over an hour, calling the process he went through "evil."
"We went through hell unfairly, did nothing wrong," Mr. Trump said. "It was corrupt. It was dirty cops. It was leakers and liars."
The president also lashed out at fellow Republican Sen. Mitt Romney (R-Utah).
President Trump was hoping to pick up some Democratic support making his acquittal bi-partisan, but it was Romney who crossed party lines, becoming the first U.S. senator to vote for the conviction of a president from his own party.
"My faith is at the heart of who I am," Romney said. "The president is guilty of an appalling abuse of public trust."
"I don't like people who use their faith as justification for doing what they know is wrong," Mr. Trump responded during a prayer breakfast Thursday.
With the impeachment trial now bound for the history books, Rhode Island's Senators are reacting to the vote and the trial itself.
Democratic Senators Jack Reed and Sheldon Whitehouse believe the trial was never a trial, to begin with.
"Free of any evidence or any witnesses, any of the things that make a real trial a trial," Whitehouse said. "It was a particularly low point, an unprecedented point in the Senate's history."
"When you put all of these facts together it shows that in fact the President did violate and abuse the public trust and his responsibilities to Congress," Reed said. "The President now is unconstrained by any type of check and balance that the constitution requires."
The senators also reacting to Mitt Romney's vote to convict the president, tipping their caps to him.
They know he's going to be attacked by Republicans and supporters but they hope things don't go too far.
"If you remember the Wizard of Oz. And I'm afraid the Romney family is now bedeviled by flying monkeys and I hope they it through it fine," Whitehouse said.
When asked if they believe this process will hurt the Democratic party in November, Senators Reed, and Whitehouse didn't directly answer instead saying "whenever you stand up for the constitution you're doing your job."
The senators also bringing up other factors in the upcoming election, including healthcare, affordable college, and tax policy.
"I think when you talk to people about those issues they begin to understand and they will understand that there are better choices than what the president is offering," Reed said.