RI Senators weigh-in ahead of impeachment trial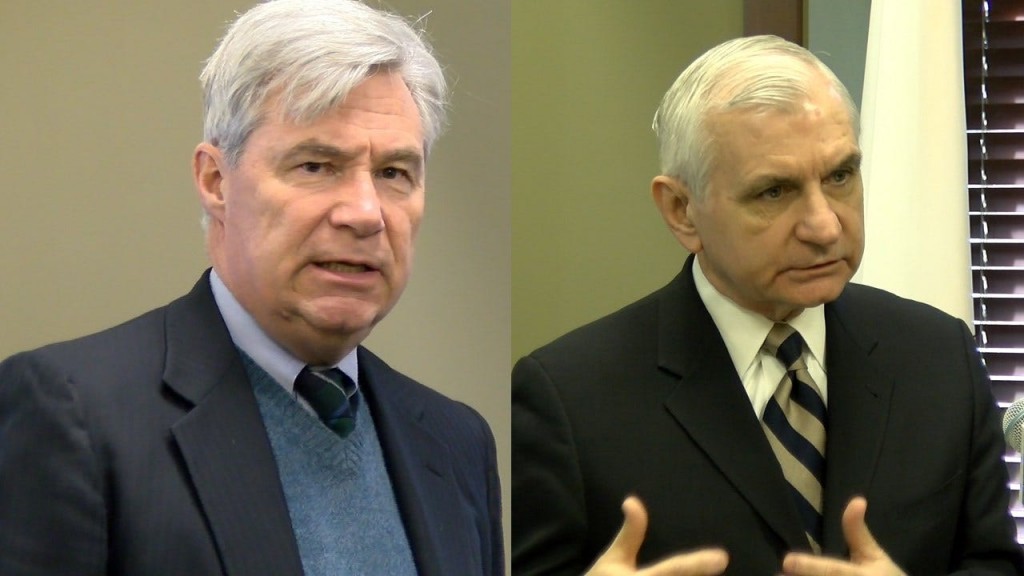 With the impeachment trial of President Donald Trump set to begin Tuesday Rhode Island's senators believe things are already off to a rocky start.
Even though it's called a trial, Sen. Jack Reed (D-RI) and Sen. Sheldon Whitehouse (D-RI) have questions about what the trial will be like, will there be witnesses, and will it be fair?
Reed and Whitehouse are now urging their moderate Republican colleagues to vote in favor of making that happen.
The US Senate received the two Articles of Impeachment this week, alleging that President Trump abused his power in office and obstructed Congress.
The US Senate would need a 2/3 majority vote to remove the president from office, but to call witnesses, lawmakers will need just 51 votes to make that happen.
With the clock ticking, Reed and Whitehouse say there are a lot of unknowns heading into it.
"The American people deserve I think to see all the facts, all the documents, hear from the witnesses who can offer first-hand accounts," Reed said. "Transgressions alleged in the articles of impeachment are very significant."
"We still don't know what that so-called trial will look like. We do not even know whether it will be the basic standards of what a trial is," Whitehouse said.
But despite partisan bickering, the two senators are promising that they have not made up their minds and will give the president a fair shot.
"It shouldn't be a process where we cant get information which is central to the accusations," Reed said.
Another concern heading into the trial is what the impeachment managers role will look like under Senate Majority Leader Mitch McConnell (R-KY)
The impeachment managers serve as prosecutors in the case.
"The House managers don't know things as basic as whether the record they developed in their impeachment proceedings will be accepted in the Senate the way that it was in the Clinton trial," Whitehouse said.
"President Clinton himself was disposed under oath and that was available to us before we even sat down. President Trump has completely refused to do that," Reed said.
It is interesting to point out that once the proceedings get underway, the case can be dismissed immediately with a 51-vote majority.
However, Sen. Reed and Whitehouse believe that is unlikely, but lawmakers could make that motion at any point in the trial before a verdict is reached.