RI Shark attack victim, returns home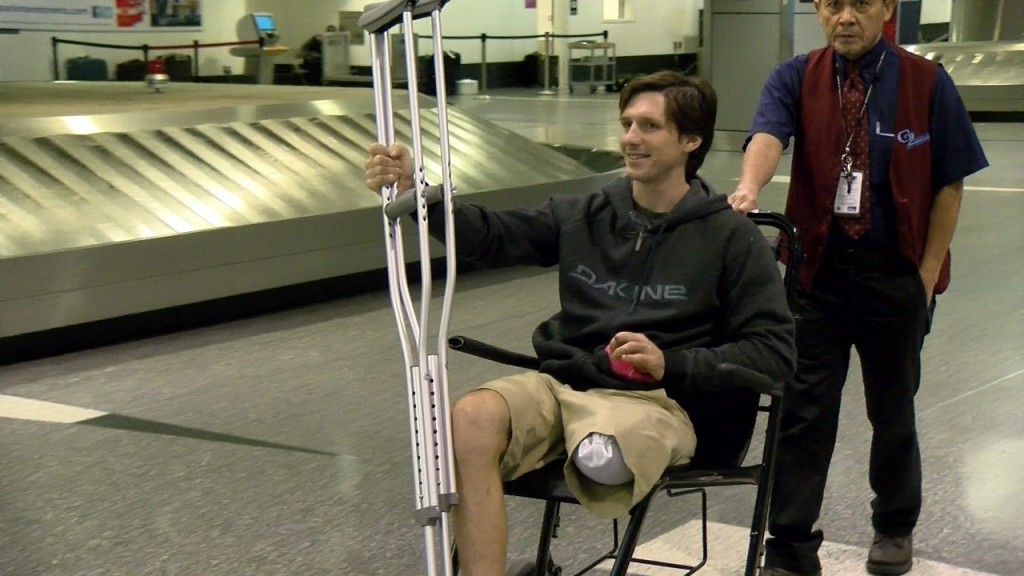 By Ana Bottary
abottary@abc6.com
It's a bittersweet moment for Colin Cook. He returns home to reunite with friends and family, after surviving a shark attack in Hawaii.

"I'm just trying to get through one day at a time. There are just so many things. I'm still kind of in shock. I look down I'm like, where's my leg?"says Cook.
The Rhode Island native was attacked by a tiger shark while surfing in early October. He lost part of his left leg and middle finger. Despite the incident and his injuries, He is no where close to giving up his passion of surfing. In fact, he's using that passion as motivation. He's already up and walking.
"If you look at the glass half empty you can go down a dark path. I'm trying to look at the glass half full, and just have a positive attitude," Cook says.
Glenn Cook, Colin's father, says he is not surprised by his progress. Once his son sets his mind to something it'll get done.
"They call him the grinder. He's not going to be the fastest one there, but he's going to be the one at the finish line,"Glenn Cook adds.
Cook says he can't wait to get back out in the water. But he knows he has a long road to recovery ahead.
Cook says, "My moto is just one day at a time, you know."
(c)WLNE-TV 2015