RI SPEAKER: Leave Immigration Law to the Federal Gov't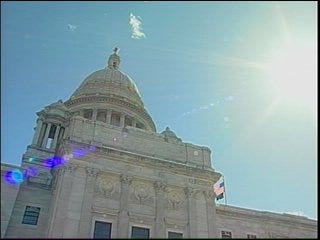 Nearly the entire country separates Arizona and Rhode Island, but they're being put side by side in the proposal of a counterpart immigration law, one the top RI lawmaker says isn't going to happen. ABC6 Anchor Andrew Gobeil has more…
PROVIDENCE, R.I. (AP) – The Rhode Island House will not take up a bill modeled on a controversial immigration law in Arizona.
Larry Berman, a spokesman for House Speaker Gordon Fox, tells The Providence Journal in Tuesday's editions that Fox believes that immigration is better addressed by the federal government.
Berman also points out that Rep. Peter Palumbo, the Democrat sponsoring the bill, submitted it after the deadline for requiring a hearing. Palumbo acknowledged when he introduced the legislation that it had little chance of passage.
Activists demonstrated against the bill at the Statehouse last week.
The Arizona law makes it a crime to be in the country illegally and requires police to ask people they are questioning about their immigration status if there's "reasonable suspicion" they're in the country illegally.

(Copyright 2010 by The Associated Press. All Rights Reserved.)