RI Speaker's Sister Accused in Counterfeiting Case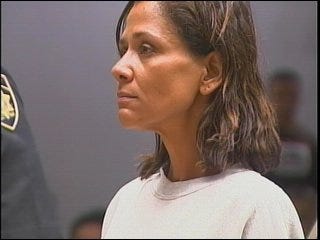 EAST PROVIDENCE, R.I. (AP) – The sister of Rhode Island House Speaker Gordon Fox has been arrested and accused of passing counterfeit $100 bills.
Fox on Thursday confirmed that his sister, Maureen Bento, 47, was arrested Wednesday.
Police have said a worker from National Grid went to Bento's home in East Providence to shut off service because the bill was not paid. Bento allegedly gave the worker three $100 bills
to pay what she owed. The worker realized the bills were fake and called police.
Bento is charged with two counts of possessing and passing counterfeit bills.
Fox says he has not spoken with his sister, but he stands by her.
(Copyright 2010 by The Associated Press. All Rights Reserved.)
ABC6 News received the following statement from Speaker Fox:
"I learned of the accusation last night but I am unfamiliar with the details. I have not spoken with my sister, but I love her and stand behind her during this difficult time."