RI Special Olympics Torch Run steps off in Woonsocket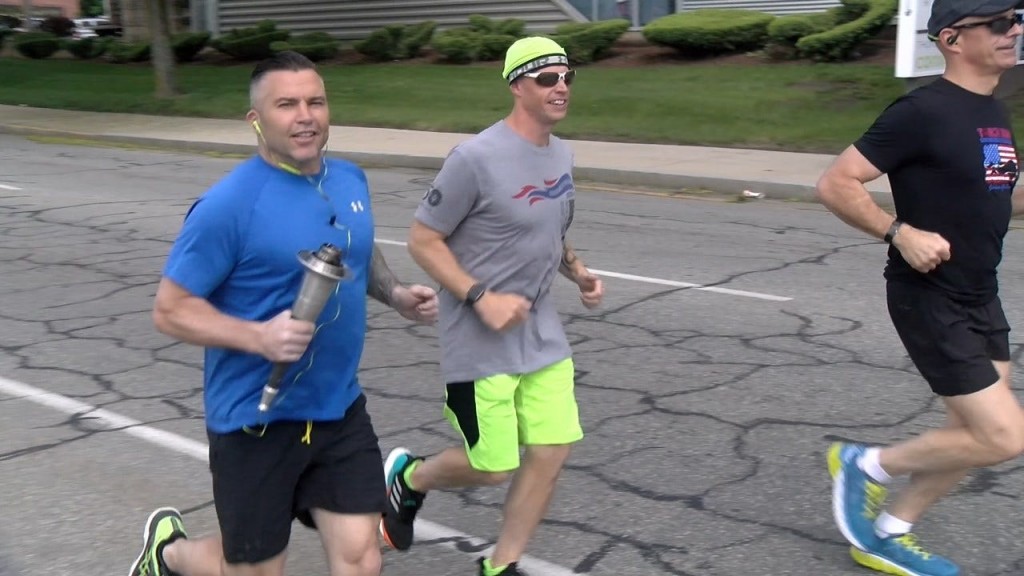 WOONSOCKET, R.I. (WLNE) — It's a yearly tradition that's become a labor of love.
"Every year it starts right here in Woonsocket," said Woonsocket Deputy Police Chief Michael Lemoine.
The Special Olympics Torch Run is winding its way through the state Friday–with police, firefighters and correctional officers carrying the "Flame of Hope" more than 100 miles.
"Honestly it moves all of us, that's why we're here. These are all volunteers. We're out here to raise awareness, we raise funds for the program so athletes don't have to pay to participate," said Richmond Police Chief Elwood Johnson.
Each leg of the journey brings in first responders from different departments, passing through dozens of communities, before greeting some 600 Olympians in South Kingstown.
"When the athletes see us they're ecstatic, and when we see the athletes we all cry," said Inspector David LeClerc of the Cranston Police Department.
For many of these everyday heroes, their support for Special Olympics extends well beyond Friday's relay.
"We award the athletes with the medals, and it's such an inspiration to see them doing their best in their events, and it's really uplifting," said Lemoine.
"It's about people helping people that really deserve it," said Johnson.
The final leg of the torch run will make its way through South County Friday evening, with the relay concluding at the Special Olympics Opening Ceremony at the University of Rhode Island Friday night.
© WLNE-TV / ABC6 2019