RI State Police arrest man after he allegedly raped a woman at gunpoint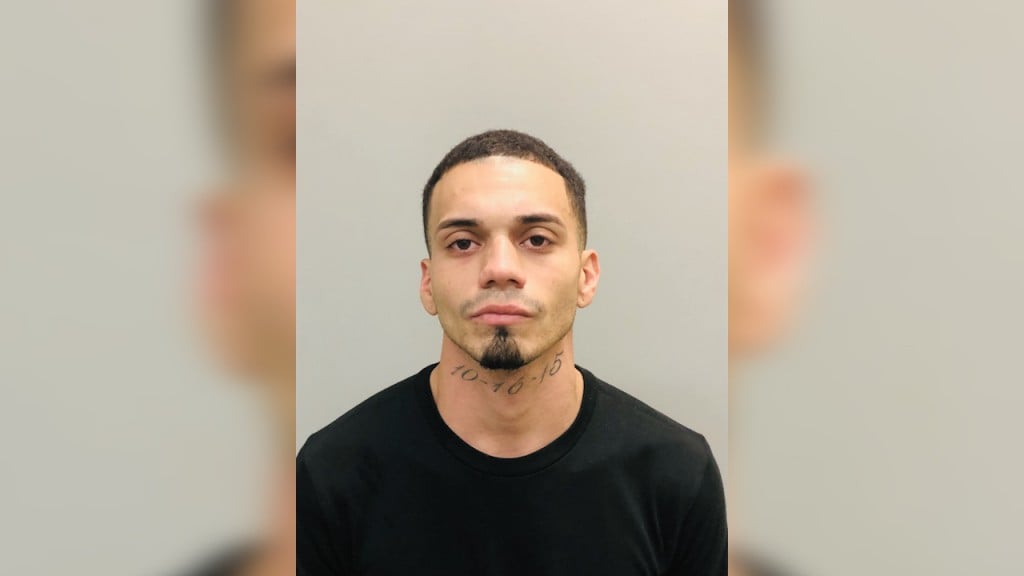 PROVIDENCE, RI (WLNE) – Rhode Island State Police say they arrested Jonathan Santos-Perez, 26, after he allegedly raped a woman at gunpoint on July 5 in Lincoln Woods State Park.
The alleged incident happened between Santos-Perez and the female victim while they were inside a car at the park, according to state police.  State Police received the complaint on July 5 and began an investigation into the matter.
After questioning the victim and witnesses, an arrest warrant was obtained by state police for Santos-Perez.
It was later revealed that Santos-Perez was already wanted by Johnston Police for an incident on July 1.
Santos-Perez had a warrant for his arrest on a multitude of charges.
Those charges include:
1st Degree Sexual Assault
Possession of a Firearm by Certain Persons Prohibited
Carrying a Dangerous Weapon When Committing a Crime of Violence
Resisting Arrest
Obstruction of Justice
Assault With a Dangerous Weapon
Carrying a Dangerous Weapon when Committing a Crime of Violence
Carrying a Pistol Without a Permit
Conspiracy to Commit a Felony Assault
Domestic Strangulation,
Two counts of Domestic Simple Assault
Violation of a No Contact Order
Two counts of Domestic Disorderly Conduct
State Police saw Santos-Perez exiting his Providence home on Glenham Street Tuesday.
Detectives were able to take him into custody on Gordon Avenue after he fled on foot from detectives approaching him outside of his home.
State Police say Santos-Perez was arraigned at State Police Headquarters and was held without bail.
He was later transported to the Adult Correctional Institution.