RI State Police Colonel Doherty Tenders Resignation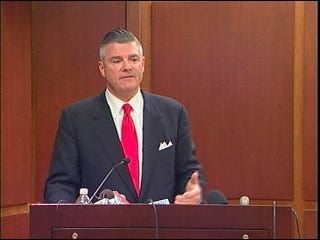 Rhode Island State Police have just announced that as of noon Thursday, Colonel Brendan Doherty has submitted his resignation from his position with the State Police.
Doherty, Superintendent of the Rhode Island State Police and Commissioner of the Rhode Island Department of Public Safety, tendered his resignation to the Governor Lincoln Chafee, effective April 1, 2011.
We'll have more on this breaking news story on ABC6 News First @ Four.