RI State Rep. Watson will not seek another Term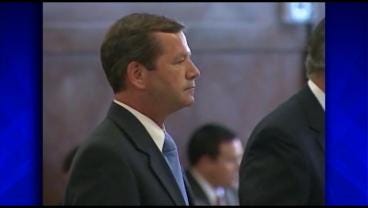 Veteran Rhode Island representative Robert Watson is leaving the state's general assembly.
After more than two decades, the 51-year-old attorney from East Greenwich announced Wednesday morning he won't be seeking another term.
Watson lost his position as house GOP leader last year, after an arrest for marijuana possession and driving under the influence. He was arrested again in January for marijuana possession and later sought drug treatment.