RI teachers get $130k donation for classroom wishlists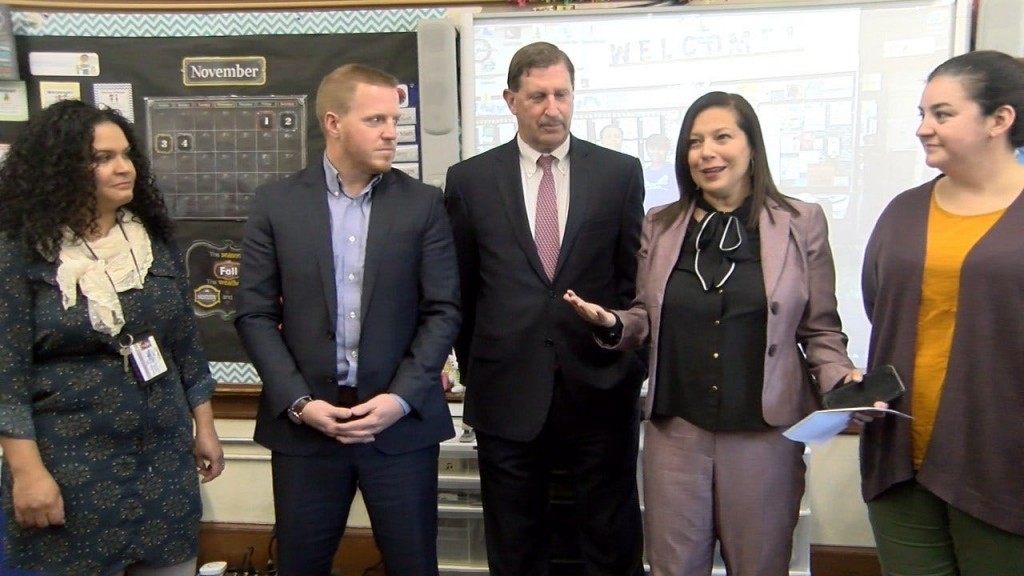 PROVIDENCE, R.I. (WLNE) – Over 200 teachers in Rhode Island had their classroom wishlists fulfilled thanks to over $100,000 in donations.
The Partnership for Rhode Island along with an individual donor, Theresa Gouw, board member of DonorsChoose.org and the Corporation of Brown University, donated a total of $131,648 to fulfill all projects on the website.
DonorsChoose.org is a crowdfunding platform, where teachers request supplies they need for their classrooms in hopes to get donations.
"Teachers sometimes wait for months to see if anyone will fund them, and we have the privilege of having the entire state being funded," said Rhode Island Department of Education (RIDE) Commissioner Angelica Infante-Green.
Infante-Green surprised teachers in Providence and Johnston Monday morning, telling them that not only their projects would be funded, but all teacher projects in the state will be covered.
"Teachers spend a lot of their own money, so we went out of our way to make sure that this money got into the hands of teachers so that they can do the magic and perform the magic that they do every single day," said Infante-Green.
She said she heard about the site during a coffee hour with Providence teachers. Her office looked into how they'd foot the bill, but the donors stepped up with the cash, funding a total of 261 projects so far.
Courtney Gomez, a fifth-grade teacher at Carl Lauro Elementary School in Providence, had two of her projects funded. She requested new bookshelves and pillows for students to have an alternative learning space.
"Something silly like big pillows for them to sit on, you know, it makes all the difference when it comes to their learning," said Gomez.
The projects will benefit more than 24,000 students in 24 districts across the state.
RIDE said there's approximately $19,000 left to go towards additional projects. They'll be funded on a first come first serve basis.
© WLNE-TV 2019