RI to start 'meeting people where they are' for vaccinations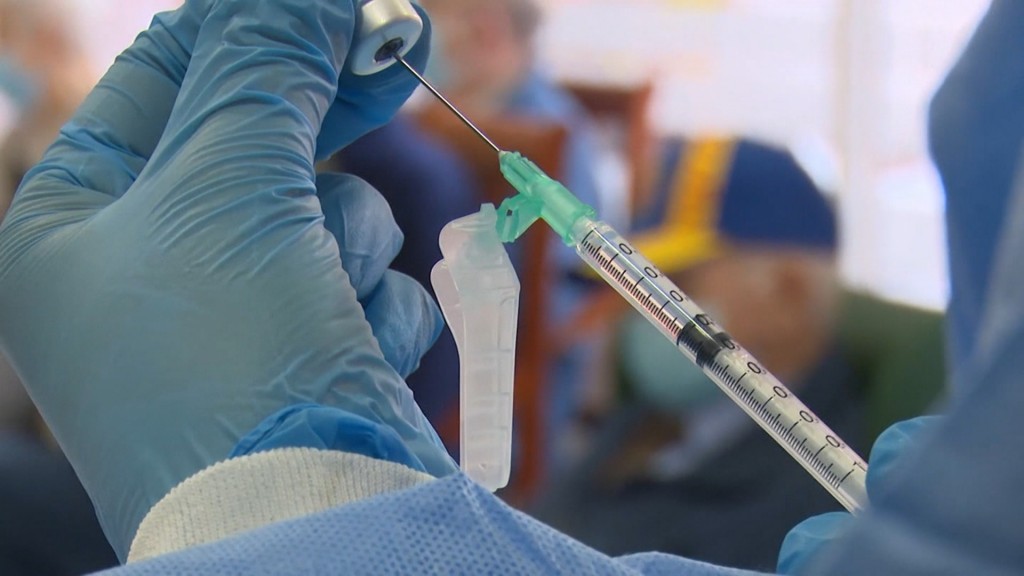 PROVIDENCE, R.I. (WLNE) – The state's vaccine distribution plan is moving into the next phase, state health officials announced Thursday, where they'll begin meeting people where they are to make it easier for Rhode Islanders to get their shots.
"We've moved into the next phase of vaccine distribution which is all about meeting people where they are," said Governor Dan McKee.
The state will start to visit workplaces, community centers, and high schools with vaccines to provide a shot to everyone who would like one.
Last week, more people were vaccinated than ever before, McKee said, but some people have various barriers that hinder them from getting to a clinic.
"This is what Rhode Island is all about. We want to make sure we're buying local, eating local, and get vaccinated locally."
The state is also partnering with colleges and universities to set up either on-campus clinics or transportation to local clinics. High school clinics are already underway in some districts, and McKee encourages any businesses or schools interested in a clinic of their own to contact the health department.
"Businesses, non-profits, churches, we'll make it happen. And high schools… and it won't stop until we break down every barrier and get a shot in the arm of every Rhode Islander who wants one,: said McKee.
Some changes are coming to the state's vaccination system, Tom McCarthy, executive director of the state's COVID response announced Thursday.
The state will no longer push out large batches of appointments on Tuesdays and Fridays. Instead, smaller amounts of appointments will be added each day.
Also, no-appointment vaccinations will start at approximately 80 pharmacies across the state, McCarthy said.
"There are some people who don't have enough time to head to a clinic to get vaccinated, but they would if we had a clinic in their break room at work. There's some high school seniors who have trouble getting to a vaccination clinic, but would be vaccinated if there was a clinic in their gymnasium," said McCarthy.
McKee announced Thursday that beaches will open as normal this summer at full capacity. Scarborough North and Roger Wheeler state beaches will open May 15, and the rest of the state beaches will open on Memorial Day weekend.
Masks will still be required at crowded spots like concession stands and restrooms.
Dr. Phillip Chan from the Rhode Island Department of Health said the state saw the lowest percent positivity rate in a long time this week, and hospitalizations for people aged 60+ is down 80% from the peak in December.
"The vaccine is working," he said.
Dr. Chan encouraged people to get their second dose after a report came out from the New York Times that millions are skipping going back for their second shot.
On the topic of people aged 12-15 being eligible for a vaccine, Dr. Chan said he expects that age group to become eligible in the near future.
"Vaccines for children, adolescents under 18 are in the very near future. More to come on that, and obviously a very good note."
Rhode Island Department of Education Commissioner Angelica Infante-Green was in attendance at the briefing and encouraged parents to send their children to school. Many families are still choosing to keep their children home for distance learning.
"Please, please consider the last two months of our school year that you do send your child to school if you have the ability to do so," said Infante-Green.
© WLNE-TV 2021