RI Vape shop owners react to CDC study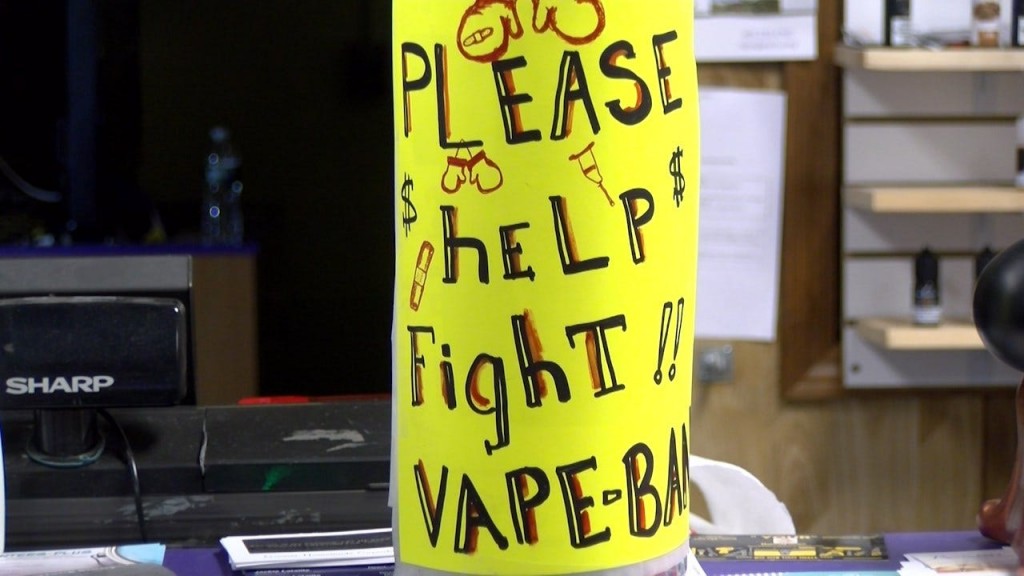 Twitter: @BComakABC6
NORTH SMITHFIELD, R.I. (WLNE) – A new CDC study out Friday confirmed something vape shop owners have been saying for a while now: THC cartridges, cut with Vitamin E acetate, are linked to the outbreak in lung injuries among vapers and e–cigarette users.
"That's what started this whole thing!" said Co-Owner of The Juice Box Jesse Killeen.
Some of them are once again calling on the governor to get rid of the state's ban on flavored vaping products which they say is only hurting small business, and people who are trying to quit smoking.
"We've known it the whole time! And people just don't want to listen," said Co-Owner of The Juice Box Donna Killeen.
In response, the CDC is again issuing a warning not to vape THC cartridges, especially ones from informal sources, or ordered online.
But the Killeens want to know what this all has to do with flavored vaping products.
"Nobody in my family has ever gotten sick, got a cough, it did us better! It bettered our lifestyle," said Jesse. "This is lumped in with everything else out there that's getting people sick! This is not the problem, this is not the product doing it."
According to the Killeens, since the state ban on flavored products took effect, they've lost about 75 percent of their customers, and about $12,000 in sales.
Always strictly a vape shop, they've now pivoted; adding marijuana paraphernalia and e–cigarette pods to try and stay afloat.
"We put stuff in this store that we never wanted to have in this store," said Jesse.
The CDC also wants to caution people that they are still working on more studies to determine if this is a direct cause, or if there are other factors.
As of this week more than 2,000 people have been hospitalized with a lung injury.
Governor Raimondo's office did not return our request for comment.