RI veteran left without heat after delivery mistake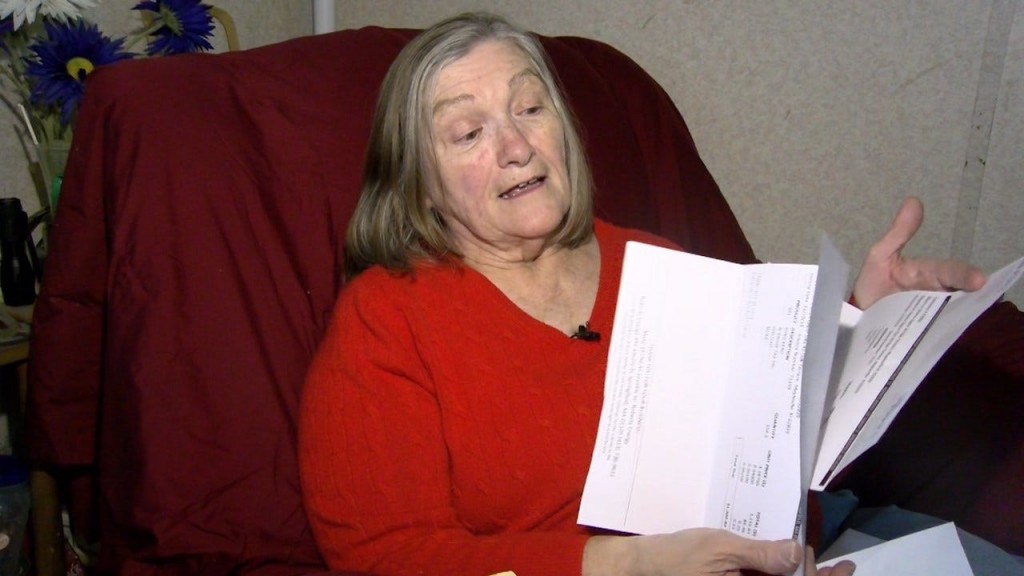 Email: bcomak@abc6.com
Twitter: @BComakABC6
BURRILLVILLE, R.I. (WLNE) – An elderly veteran has been living without heat since before Christmas after a heating company filled her tank with oil instead of kerosene.
Sharron Zapor tells ABC 6 she believes that's what caused her furnace to break down, since it had been working fine prior to that.
Now she wants the heating company to pay for a new furnace.
Zapor is a 73-year-old Vietnam veteran living on a fixed income in her mobile home by herself.
"Sometimes I just feel like giving up," Zapor told ABC 6 Monday afternoon.
She says this all started when the company that came to fill her tank with kerosene, Roberts Energy in Springfield, Massachusetts, made a big mistake by filling her tank with oil instead of the 100 gallons of kerosene she ordered.
The company pumped the oil out of the tank the next day, but Zapor claims the damage had already been done.
"They told me I'd have to replace my furnace," she said. "I ain't got no money to replace a furnace."
Making matters worse, the delivery of kerosene was a holiday gift from her friends. After the mishap, she's been relying on space heaters she had to purchase herself.
"I haven't had a full night's sleep since this has happened because I worry about fire and I get up during the night," said Zapor.
Zapor says she also has a sleep apnea machine that she's afraid to use because she doesn't want too many things plugged in at once overnight.
Now she's concerned she won't be able to afford her electric bill.
"When I first lost heat, it was real cold. I slept in my coat for three nights with the hood up," she described. "Got to do what you got to do."
Roberts Energy did not wish to comment. They instead sent ABC 6 a letter from a service company which they sent to inspect the tank.
They determined that Zapor was at fault because the furnace had not been serviced enough.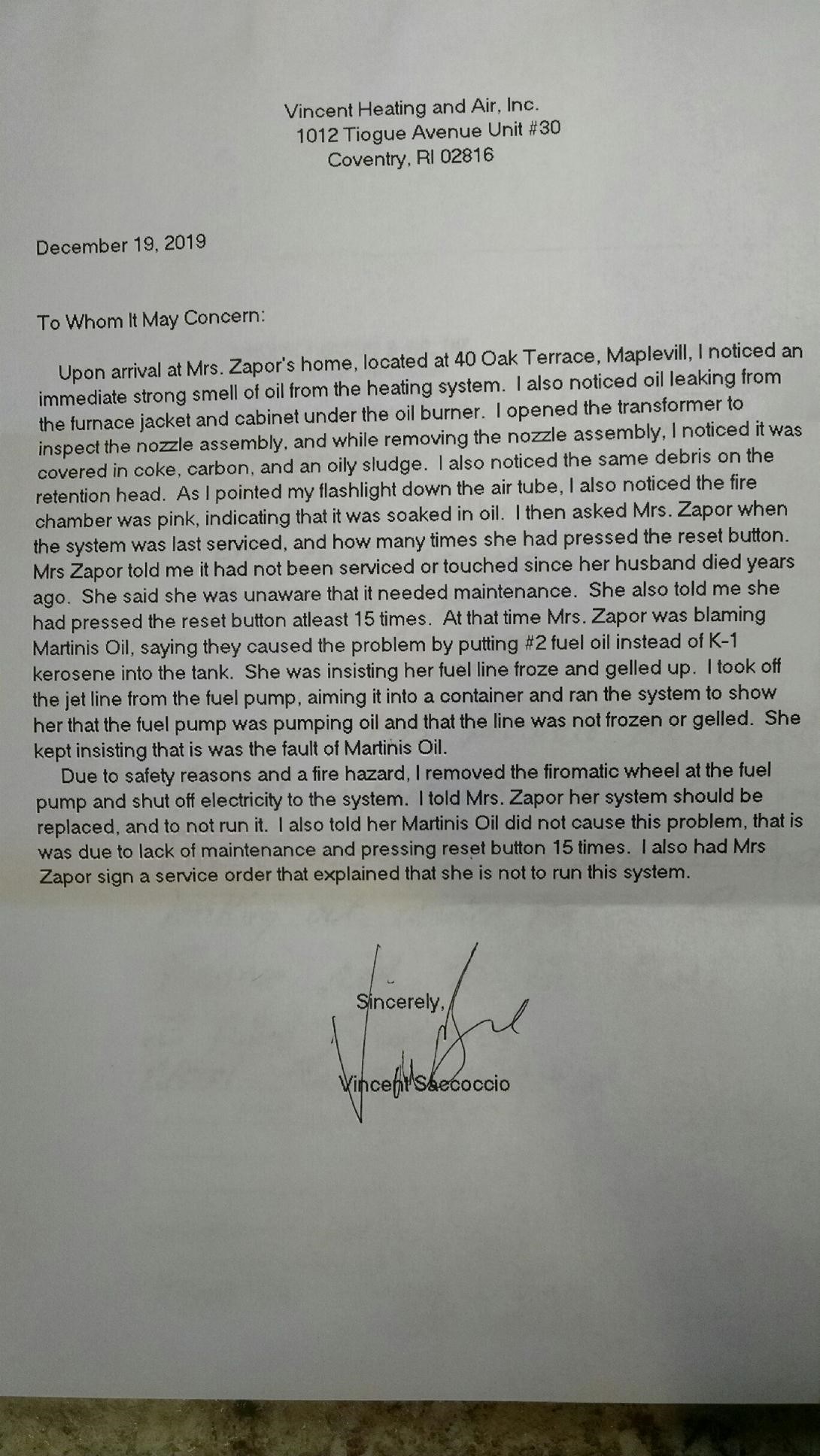 According to Zapor, the furnace was serviced no more than two years ago.
She also got a second opinion from Thumbs Up Plumbing in North Smithfield which services furnaces.
The owner told ABC 6 by phone that he agreed with her assessment that the damage was caused by the mistaken oil delivery.
Zapor's friends have set up a Go-Fund-Me to raise money for a new furnace.
© WLNE-TV 2020