RI voters lose confidence in state leaders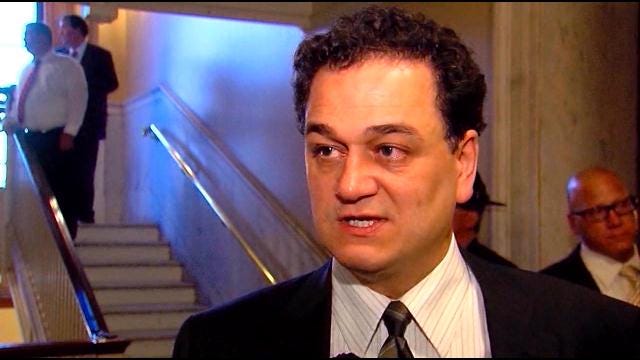 By: Alexandra Cowley
The shake up at the Rhode Island statehouse only lessens, already low voter confidence. With so many important issues facing the general assembly, voters we spoke to worry how this will affect session.
Rhode Islanders can't help being cynical after the speaker of the house stepped down amid an FBI investigation.
"I worry about the future of the state, I don't want to pay taxes here if they all go to corrupt purposes and nothing that I approve of," said Lucy Throck-Morton.
Rhode Island resident Rick Kremer said, "It's very disappointing to see another situation develop like this."
The details of the investigation surrounding Gordon Fox are still unclear, but what has been made public is no doubt discouraging for voters.
"This is the New Orleans of the North, people eat well you know have a really high unemployment rate, all the politics are really corrupt, and that's just the way it is," explained Throck-Morton.
Kathryn Burakowski says, "we put a lot of trust in him and we did vote for him, and then on the other hand there's a big part of me that's not surprised."
A recent poll conducted by the Hassenfeld Leadership Institute at Bryant University showed 82 percent of registered voters feel state leadership is fair or poor.
This most recent shake up only worsens voter confidence, but Rick Kremer is trying to stay positive.
"People do get down about the things that aren't happening at the same time, there are a lot of good people working to make things happen," said Kremer.
The vote on a new speaker of the house is expected Tuesday night.
(C) WLNE-TV 2014