RIAG's Office discovers 1,300 unprosecuted felonies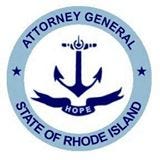 PROVIDENCE, R.I. – Hundreds of expired felonies were discovered while the Rhode Island Attorney General's Office conducted an internal review ahead of Attorney General-Elect Peter Neronha's transition.
A little more than 1,300 felony cases in Providence County were not pursued by prosecutors from 2009 to 2015, according to the AG's Office.
"We wanted a clean slate to make sure we were at zero," explained outgoing Attorney General Peter Kilmartin. "All these cases we knew had problems coming in and we decided to just do that one big thorough review."
Kilmartin says the cases came to light amid computer upgrades and building renovations. Cases that include firearms charges, drug arrests, assault charges and a vehicular homicide, according to spokesperson Amy Kempe.
"The reason the number looks big is because we did it in one, big, comprehensive review," said Kilmartin. "Moving forward though, that big comprehensive review shouldn't be necessary."
The 1,300 cases represent just over 3-percent of the 42,000 cases reviewed in that seven year time frame. That's not saying those cases would have necessarily gone to trial, explained Kempe. Some may have not been able to have been proven guilty beyond a reasonable doubt or additional evidence may have been needed from police to move forward.
To that point, the head of the Rhode Island Police Chiefs' Association, Col. James Mendonca, released a page-long statement, expressing disappointment to learn of a: "clear breakdown of communication in this process." He added the association will "work closely with the RIAG's Office to better understand and address this serious matter."
Kilmartin told reporters there constant communication. "We all have inter-locking roles," he said. "We are not in silos."
When a reporter asked whether communication can be improved, Kilmartin said there is always room for improvement.
© WLNE-TV 2018