RIC Softball Beats Wheaton In Game One Of Doubleheader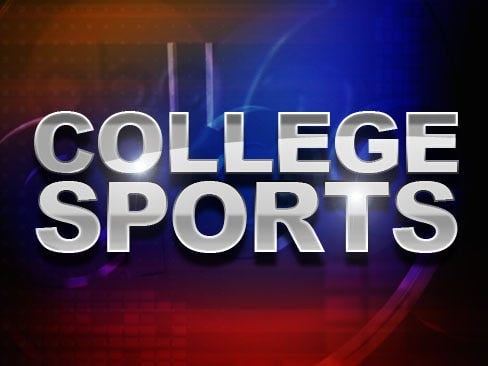 DeNONCOUR'S BOMB HELPS RIC TAME LYONS, 6-2
RIC Picks Up Win as Doubleheader is Halted by Weather
Providence, RI-Senior designated player Laura DeNoncour (Johnston, RI) dealt a decisive blow with a three-run homer in the fourth inning to help lead Rhode Island College to a 6-2 win over Wheaton at the Dayna A. Bazar Softball Complex on Thursday afternoon.
The second game of what was scheduled as a doubleheader was cancelled due to unexpected snow that began accumulating on the field. RIC (9-3) raises its current win streak to nine games in the victory.
The game, which began during a light rain, remained scoreless through the early innings, with starting pitchers sophomore Emily Johnson (West Kingston, RI) of RIC and junior Lesley Warn (Portland, ME) of Wheaton swapping goose eggs. Johnson worked around a two-out walk in the top of the fourth, giving the Anchorwomen a chance to take control.
The rain escalated and began to mix with a wet snow as the Anchorwomen came to bat in their half of the fourth, but it did not immediately impact play. Senior center fielder Amanda Perry (New Bedford, MA) led off with a walk, and was replaced on the bases by junior third baseman Cristina Bailey (Londonderry, NH), who hit into a fielder's choice ground out. After Johnson worked a walk, senior designated hitter Laura DeNoncour (Johnson, RI) delivered the biggest hit of the game with her first long ball of the season. The blast cleared left field fence to stake the Anchorwomen to a 3-0 lead.
The Lyons (11-10) answered quickly in their half of the fifth. With the mix changing to steady snow, Johnson faltered, allowing a walk and a single consecutively with only one out, which ended her afternoon. Senior reliever Amanda Berard (Swansea, MA) appeared to be on her way to putting out the fire, striking out senior shortstop Katy Salka (Ayer, MA) for the second out. But sophomore first baseman Megan Roy (North Dighton, MA) came through in the clutch, doubling over shortstop to the left center field wall to score two and draw the Lyons within a run, 3-2.
Berard went onto retire the next batter to end the inning and only allowed one more hit the rest of the way. Berard went 2.2 innings, allowing no runs and no walks, while striking out five, to collect the save (4), her third in as many games.
The Anchorwomen took back an insurance run in the bottom of the fifth on a Perry sacrifice fly. They added two more runs in the sixth, powered by an RBI double from senior catcher Kayla Jandreau (Plainville, CT), who later scored on a two-out, RBI single from senior shortstop Donielle Mattoon (Coventry, RI). Jandreau reached base in all four of her plate appearances, going 3-for-3 with two additional singles and a walk.
Johnson (5-2) earned the win on the strength of 4.1 innings pitched, allowing two earned runs on four hits. She fanned four and walked three. Warn (4-5) took the loss in 5.1 innings of work, allowing six runs (five earned) on five hits. Warn had a pair of strikeouts, but was hindered by seven walks, many of which were the byproduct of a slippery ball late in the game.
The Lyons got a solid offensive effort from senior second baseman Marissa Hobocan (Shelton, CT), who went 3-for-4 with a run scored, and Salka, who went 2-for-4 with a double.
In upcoming action, Rhode Island College will open Little East Conference play at home against Plymouth State on Saturday, April 2 (1 p.m.).