RIC Softball Beats Keene St, Advances In Little East Tournament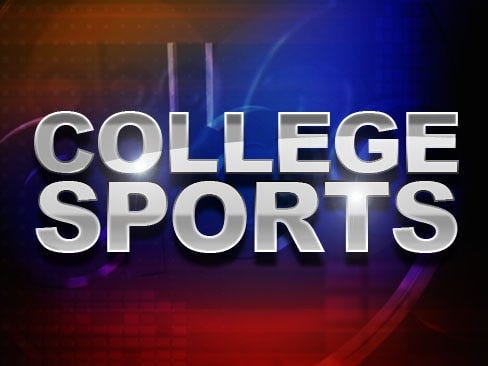 BERARD HOLDS OFF OWLS AS ANCHORWOMEN ADVANCE IN LITTLE EAST TOURNAMENT ACTION
Danbury, Conn.-The Rhode Island College softball team got a solid performance from senior starter Amanda Berard (Swansea, MA) and escaped a late rally by Keene State College to advance in this year's Little East Conference Tournament with a 5-3 victory over the Owls Friday afternoon at Westside Field.
The win helps the fourth-seeded Anchorwomen (31-9) advance to face second-seeded and tourney host Western Connecticut tomorrow afternoon (2 p.m.). The Owls (27-11-1) will play top-seeded Eastern Connecticut in a potential elimination game for KSC tomorrow (noon).
The starting pitchers for both teams dominated the early action, with Keene State's Emily Albin (Bethel, CT) setting down the first nine Rhode Island College batters in order, while Berard was perfect though four.
In the bottom of the fourth, senior catcher Kayla Jandreau (Plainville, CT) led off with a single and moved to second on a sacrifice by sophomore sister second baseman Marisa Jandreau (Plainville, CT). Senior shortstop Donielle Mattoon (Coventry, RI) followed with an RBI double to right center and scored the game's second run on a single up the middle by classmate first baseman Chelsi Panarelli (Shrewsbury, MA). After four, the Anchorwomen had a 2-0 lead.
In the bottom of the fifth, back-to-back two-out singles put the first runner in scoring position for Keene State, but a grounder to third ended the threat with no runs scored.
In the RIC half of the sixth, four hits and two wild pitches extended the margin to 5-0. Marisa Jandreau got the rally started with a one-out single and scored on a two-out RBI double by Panarelli. Back to back singles by senior center fielder Amanda Perry (New Bedford, MA) and junior third baseman Cristina Bailey (Londonderry, NH) and a wild pitch scored two more runs Rhode Island College, before a ground out ended the inning.
A single by Jessica Fiorenza (Wakefield, MA), a double by Haley Chandler (Wakefield, MA) and a walk to Sara Stocklinski (Newton, NJ) loaded the bases with no outs for Keene State in the top of the sixth. A grounder to short scored Fiorenza from third for the first Keene State run and Stocklinski scored on another groundout to trim the margin to 5-2 after six innings.
Rhode Island College failed to extend the lead in the top of the seventh, but the Owls could only push across one run in the bottom of the seventh to make the final score 5-3 in favor the Anchorwomen.
The two teams split their regular season meeting at Keene on April 16, with RIC winning, 5-1, the Owls taking the nightcap, 1-0.