RICAS scores reported to already be in hands of the state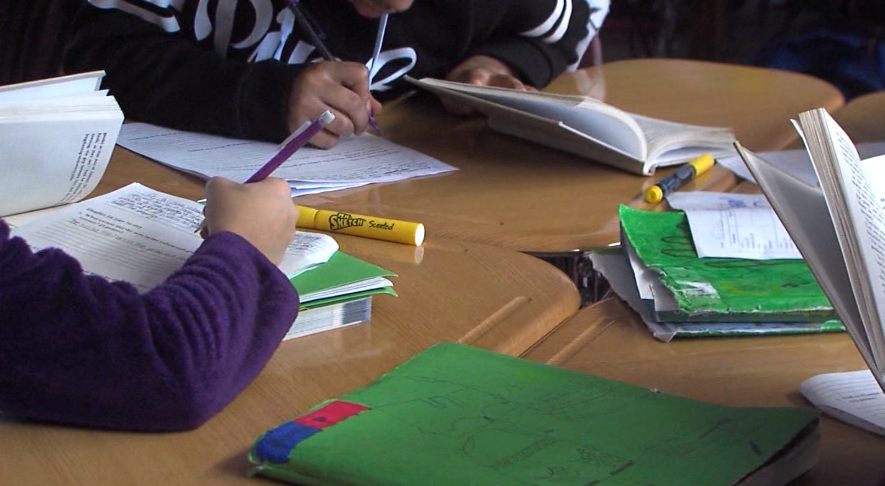 PROVIDENCE R.I. (WLNE) — This year, RICAS scores are taking longer to get back to students and the timing of their release, continues to be a hot topic ahead of the general election.
Republican gubernatorial candidate Ashley Kalus is claiming Gov. Dan McKee's office wants to hold back those scores until after the election because they may be lower than normal.
"Someone who hides scores until after the election cannot be trusted to move us forward in this difficult path of education reform," Kalus said.
The Rhode Island Department of Education told ABC 6 News it received the data in September this year, and has to go through a long process of validating it before the scores go public and that the governor hasn't even seen them yet.
The governor, defending his administration, said, "Last year, there was no noise about it, this year there's a lot of political noise about it, this is all about politics, this is all about the campaign."
The Department of Education's projected timeline would put the scores out just a few days after the election.
State senators are calling for oversight on the process.
"It's time to have a little sense of urgency about these test scores to find out where's the problem where's the disconnect," Sen. Jessica de la Cruz.
"We've talked about this being a political issue and I guess you don't need any more proof than that. The Republican senators calling for oversight on an issue that is not really a mystery here," McKee said.
De la Cruz is pushing to release the scores anyway, as she told ABC 6 that principals already have access to them.
But RIDE said the scores will not be released until they are done being validated.
"We're being told that we don't have the information, we still have top line data, we need to sift through all the data, but in fact we already have this information, and it's at the fingertips of principals all across Rhode Island," McKee added.