Ricci Family Gets New Court from Celtics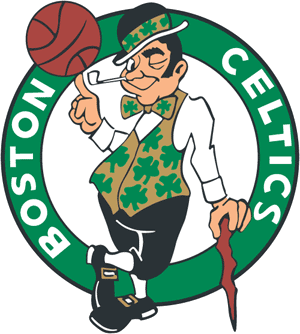 BOSTON (August 28, 2013) – The Boston
Celtics and RE/MAX of New England gave the Ricci family of North
Providence, RI, a home basketball court renovation today as the winners
of the RE/MAX of New England Home Court Program
contest. The Young family had their new home basketball court
dedicated by Celtics guard Avery Bradley and Celtics legend Cedric
Maxwell. In addition, the Young family received a bedroom makeover as
part of winning the contest. Bradley and Maxwell also
conducted a free one hour basketball clinic at the Dr. Joseph A. Whelan
Elementary School for 100 children.
The Ricci family was selected as the winner of the RE/MAX Home Court
Program among hundreds of candidates who sent in letters detailing why
they were in need of a home court makeover. KJ Ricci was nominated by
his father, Kevin, who wrote of KJ's love of the
Celtics in his essay. In December, 2011, KJ was diagnosed with a rare
and aggressive form of Leukemia and has spent over 250 days undergoing
treatments designed to battle this disease at Hasbro Children's Hospital
in Providence. On one of the only three days
he was cleared by his doctors to go out in public this past January, KJ
chose to spend the evening at a Celtics' game and on the day he was
discharged from the hospital, KJ wanted to go to TD Garden to see a game
as well. Now that's a true fan.
"RE/Max and the Celtics came up with a brilliant
idea with the home court makeover," Bradley said. "I really enjoyed
meeting all of the Ricci family and seeing the excitement in KJ as he
broke in his new court."
The home court makeover consisted of a driveway and court resealing, a
brand new basket stanchion, backboard, electronic scoreboard, ball rack
and additional Celtics gear. After finishing the makeover, Bradley and
Maxwell shot around with the family and neighborhood
kids.