Richard Foote Arrested for DUI, Other Charges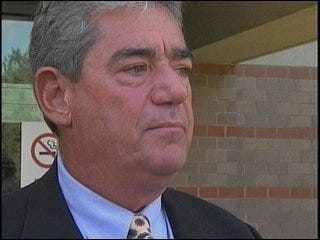 Charlestown Police have confirmed to ABC6 News that Richard "Robin" Foote, father of Colin Foote, has been arrested and charged with reckless driving, driving under the influence, disorderly conduct, and refusal to submit to a chemical test.
Foote was arrested in the Police Department parking lot, after he chased a teenager in a car, after Foote claimed the driver had run a red light in Charlestown Thursday night.
It was the same red light where Foote's son, Colin Foote, was struck and killed in May of this year, by Laura Reale, who had run the red light as well.
Richard Foote followed the teen driver all the way to the police department, where she drove to get help. Foote was issued a field sobriety test, and was then arrested and charged.
He was ordered to appear in 4th District Court on December 9th to face charges.
ABC6 News will continue to update this story as more information becomes available.