Richard Foote Pleads 'No Contest' to DUI Charges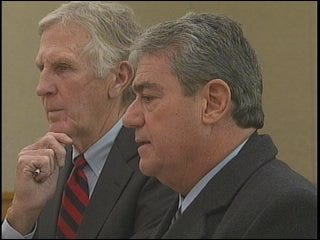 In a 4th District Courtroom on Thursday morning, Richard 'Robin' Foote plead guilty to DUI charges, after an incident earlier this month where he followed a teenager to the Charlestown, RI, police station, reportedly trying to turn her in for running a red light.
Foote followed the girl after he believed he saw her run the same red light where his son, Colin, was hit and killed by Laura Reale earlier this year. Reale has since plead guilty to related charges, and is due to be sentenced later this month.
Since his son's death, Richard and the Foote family have been advocates for stronger laws against repeat traffic offenders. Reale had over a dozen traffic violations on her record before striking Colin.
Foote was ordered to pay a fine, serve community service, and attend a DUI school.
We'll have more information in a report on ABC6 News @ Noon.