Richmond man arrested after selling crack cocaine to juvenile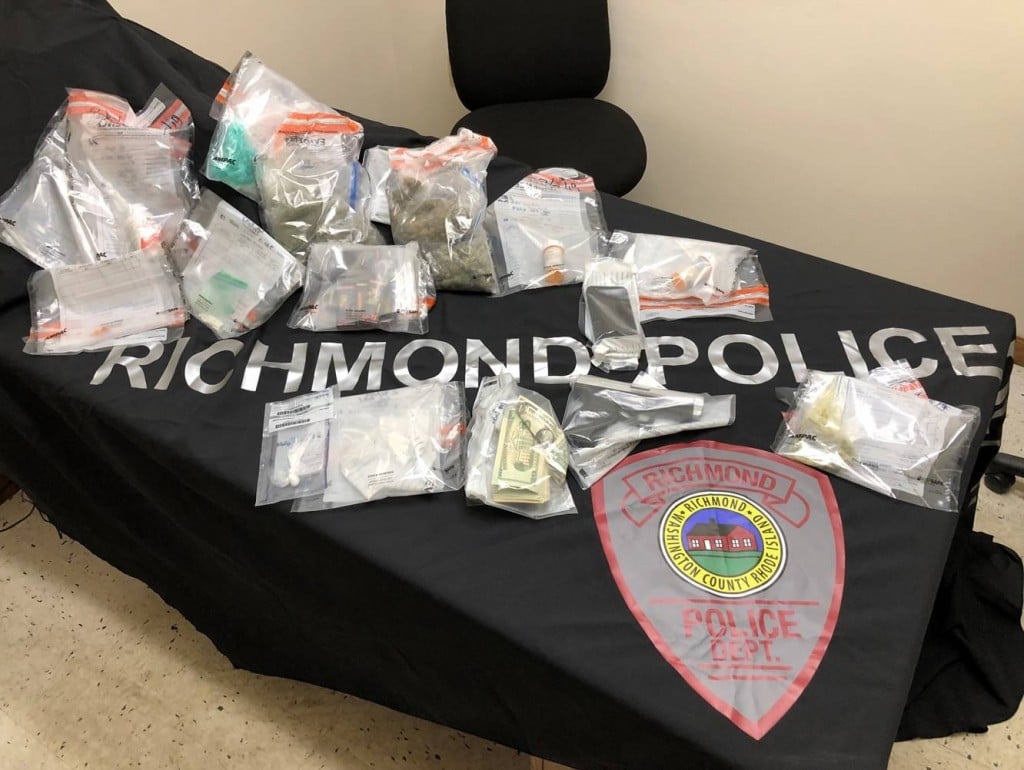 By News Staff
Email: news@abc6.com
Twitter: @ABC6
RICHMOND, R.I. (WLNE) – A Richmond man was arrested on felony drug charges after a police search of his home turned up narcotics and distribution materials.
Around 4:30 p.m. Thursday a Richmond Police officer observed a juvenile exiting a Main Street, Wyoming home with known connections to narcotic distribution.
After attempting to make contact with the 17-year-old subject, the juvenile fled and was apprehended by Richmond Police. The youth was found to be in possession of approximately seven grams of crack cocaine.
Following the arrest, Richmond Police obtained a search warrant for the Main Street home and, with the assistance of Hopkinton Police, conducted a search around 9:00 p.m. Thursday.
The search warrant resulted in the seizure of following substances:
13.1 grams of Crack Cocaine
1.85 grams of MDMA/"Molly"
12 ounces (3/4 of a pound) of dried usable marijuana
9 1-gram THC oil cartridges
22 Butane Hash Oil Pills
11.5 Xanax pills
2 Adderall pills
Police also seized $155 in US currency, a replica firearm CO2 pellet pistol, and assorted drug paraphernalia.
As a result of the search, Richmond Police arrested 23-year-old Christopher Badessa on the following felony charges:
Delivery of a Controlled Substance (Crack Cocaine)
Possession of a Controlled Substance with Intent to Deliver (Crack Cocaine)
Possession of a Controlled Substance (Crack Cocaine)
Possession of a Schedule I Controlled Substance (MDMA/Molly)
Possession of a Schedule IV Controlled Substance (Xanax)
Possession of a Controlled Substance (Adderall)
Badessa was also charged with one misdemeanor count of Possession of Marijuana (12 ounces).
Badessa was held overnight at Richmond Police headquarters and was arraigned Friday morning in 4th Division District Court as a probation violator.
©WLNE-TV / ABC6 2019