RIDE financial analysis of Providence Schools released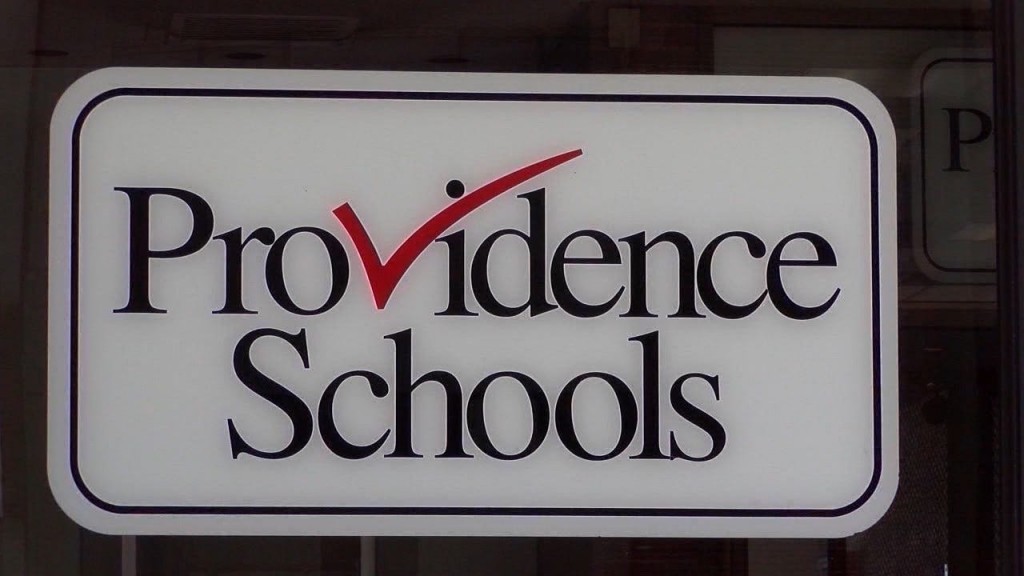 PROVIDENCE, R.I (WLNE) – The Rhode Island Department of Education (RIDE) released the results of a 10-week financial analysis of the Providence Public School District (PPSD) on Friday.
The 67-page report attached below was conducted by the globally-respected firm Ernst & Young LLP.
Ernst and Young discovered through budget reports and in-person interviews that that PPSD has little flexibility in the budget leaving little room to make a change in the district.
"Students need to be at the center of every conversation and every decision, and our district budget is no exception. The needs of our school community have continued to evolve, but the PPSD budget has clearly not kept pace," said Angélica Infante-Green, Commissioner of Elementary and Secondary Education.
RIDE announced they will work closely with PPSD to shift funding closer to the students, giving school leaders more power to create and implement budgets.
"We're pleased to see that the district is in a better financial position than previous estimates, and this analysis gives us a tool to ensure that funding is being used more efficiently and effectively in the best interest of all students," Infante-Green stated.
This will be a change following the current policy in which school leaders control less than 4% of the funds allocated to schools.
"At the same time that the state is shifting closer to a school-based management model, it is critical that we use this opportunity to build a PPSD budget that empowers educators on the ground. Funding must be used in a way that delivers for students and families," said Barbara S. Cottam, Chair of the Board of Education.
Ernst & Young created a new approach to PPSD's budget framework that will increase transparency and map each line of the $450 million budget to six major categories: central office, school supports, schools, facilities management, non-public student costs, and retiree benefits.
The report also found that teacher vacancies are higher for English learners (EL) and special education positions than for general education.
The report suggests that the district significantly increase the number of certified ESL teachers.
"We have some wonderful teachers in the district, but they can't do this work alone." said Infante-Green. We need to attract people into the profession, recruit highly effective teachers into the district, prepare more existing teachers in priority areas like EL and special education, and consider teacher diversity in all of these avenues and beyond."
In addition to a lack of flexibility and a need for reinvestment in growing student populations, the report highlights several other key findings:
The district's financial position is more positive than previous estimates. In 2018, the City of Providence projected a $22 million deficit in PPSD by 2021. Ernst & Young estimate a significantly lower figure of $3 million to $5 million.
The needs of PPSD school facilities are tremendous, due in part to many years of deferred maintenance, as well as a more-expensive-than-average custodial contract.
Central office and transportation costs are the fastest growing components of the budget, outpacing facility investments and school budgets. Providence spends 40 percent more per pupil on student transportation than bench marked Rhode Island districts.
Benefits are also out of line with benchmark communities, with Providence leading the relevant state benchmark districts in pension and retiree medical.
©WLNE-TV/ABC6 2019