RIDE reverses decision, public comment on COVID now allowed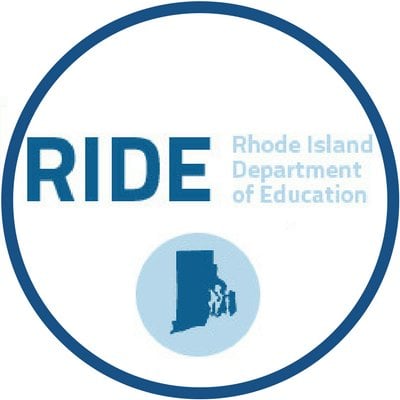 PROVIDENCE, R.I. (WLNE) – Parents and teachers from across the state are preparing to show up in numbers at the Board of Education's meeting Tuesday night after RIDE reversed their decision, now allowing people to comment on COVID-19.
This comes after parents and teachers with a group called R.I. Parents/Educators for Safe Schools said they were told they could not comment during the meeting unless it was about two items on the agenda: charter school expansion or building projects. Instead, they were told they could submit a written comment.
The group said RIDE was violating the state's open meetings law by not allowing them to make public comment. They say it is their last chance to speak to the council and petition to move students to virtual learning for at least two weeks before and after the winter holiday.
Several parents and teachers in the state say they aren't on board with the decision to keep kids in the classroom especially as Rhode Island now tops the nation with the highest coronavirus infection rate
"What I hope is that we're heard and that there's a public record somewhere that when kids were left in these schools during a pandemic that at least they know people showed up to speak for them and their safety," Stephanie Meuse, organizer of the group said.
Meuse is a charter school teacher and the organizer behind R.I. Parents and Educators for Safe Schools. She says the group came together because they felt there wasn't transparency with RIDE.
"I think we're just not buying what the state is saying that we can say definitely that cases are not happening in school," Meuse said.
The group will present this graph to the board, which shows a spike in COVID cases in children. They argue the more children that test positive, the more adults test positive.
The Governor and health experts have argued schools are not super-spreaders. Brown University's Dr. Ashish Jha says he stands by his statement that it is safe for kids to be in school adding that there isn't any scientific data to suggest otherwise.
"Schools are not a source of spread in the community," Dr. Jha said. "There doesn't seem to be much in the way of spread happening with schools themselves. You need to do basic mitigation. Kids have to wear masks, adults have to wear masks, some amount of distancing in school, but if we can do these things I think it is pretty safe to get kids back in. That's where the science is right now."
However, the group says that doesn't mean it doesn't contribute to the spread outside of schools. They also argue it's difficult for parents, teachers and students who have to deal with staffing shortages and quarantine periods.
"We know distance learning isn't the best," Meuse said. "I'm doing it now. It pales in comparison to in person teaching. No one is arguing that isn't true, but what we are arguing is that consistent distance learning and teaching with a teacher is above and beyond what's happening in Providence right now."
Lauren Cacciola says she's experienced that first hand. She's a teacher at pathways in Warwick and is currently in quarantine for the second time.
"I wear a mask around the house and socially distance, but it's hard," Cacciola said. "Especially with a 7-year-old that's on the autistic spectrum as is."
She says it's tough for students who are in and out of the classroom and it's tough for teachers who are switching classrooms to fill in for others.
"For me, it's been difficult," Cacciola said. "But, I can only imagine what it is for the kids going through this, especially the kids that we work with that have a hard time transitioning, but any kid in general."
The group says they rallied about 100 people to speak at the Board of Education meeting tonight at 5:30 p.m.
ABC 6 News will follow the Board of Education meeting tonight and bring you the latest updates on air and online.