RIDEM announces invasive weed found for first time in state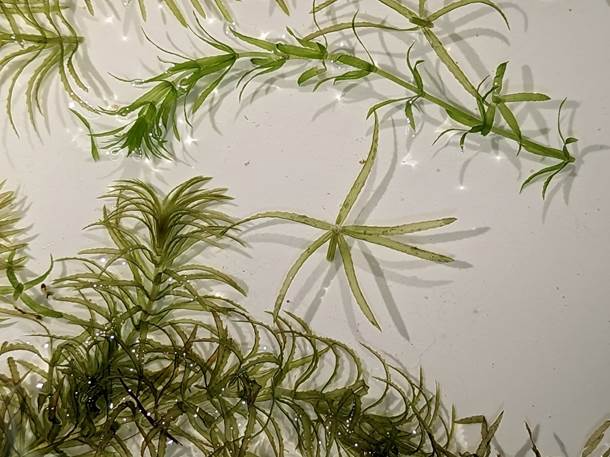 SOUTH KINGSTOWN, R.I. (WLNE) — The Rhode Island Department of Environmental Management that the "highly aggressive" invasive plant Hydrilla verticillata was found in the state for the first time, at Indian Lake in South Kingstown.
RIDEM said the plant was found during a routine survey of the lake on Aug. 9.
The department said the plant is the "perfect weed," as it is difficult to manage due to being hardy and growing aggressively.
The weed's growth can impede access to the water and harm the environment and removing it is costly.
The DEM said that boaters and others taking part in waterfront recreation can help mitigate the spread of weeds like hydrilla by removing all plants from equipment after use, draining water containing devices before leaving the water, and drying everything for 24 hours or wiping it down before reuse.