RIDEM: Exeter brush fire largest since 1951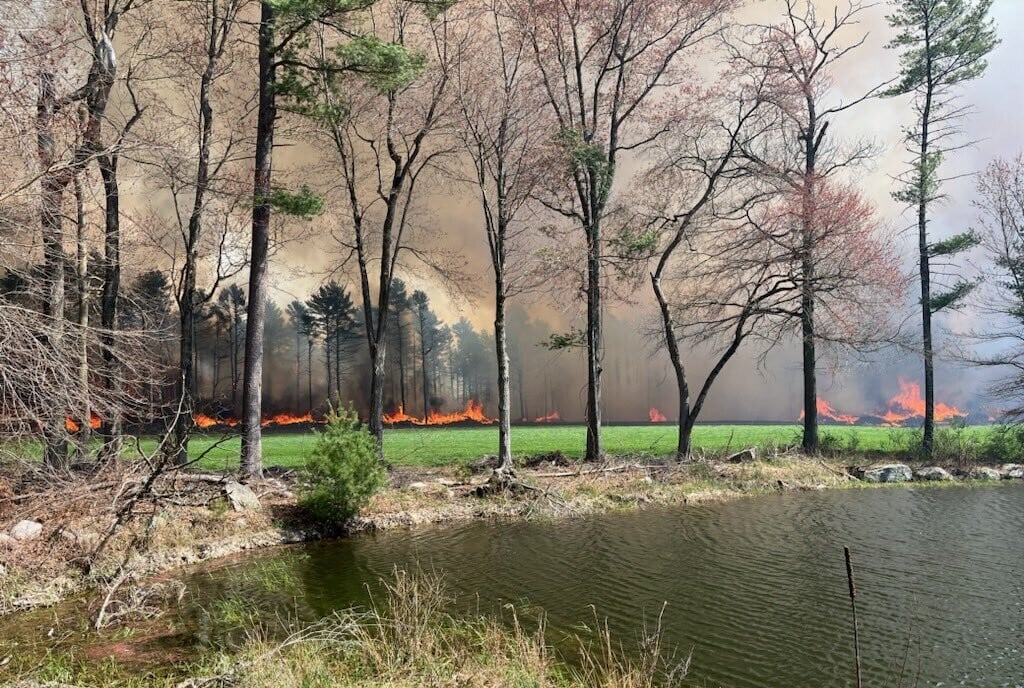 EXETER, R.I. (WLNE) — The Rhode Island Department of Environmental Management said the brush fire in Exeter was the largest in the Ocean State's history since 1951.
Michael Healey with the RIDEM said the final acreage of burnt land from last week's devastating wildfire is closer to 600 acres versus the 700 initially predicted by officials.
Healey said the Exeter blaze is the largest fire the state has seen since 1951, when 7,000 acres of land burned in Hope Valley.
One person died in the 1951 fire, no injuries were reported from Exeter.
The Exeter brush fire broke out Friday and crews from several states and agencies came to help battle the fire.
A temporary evacuation order was issued for residents in nearby homes, that was lifted Friday night.
Officials believe the fire may have started at a campsite in the area.