RIDH: It's not too late to get vaccinated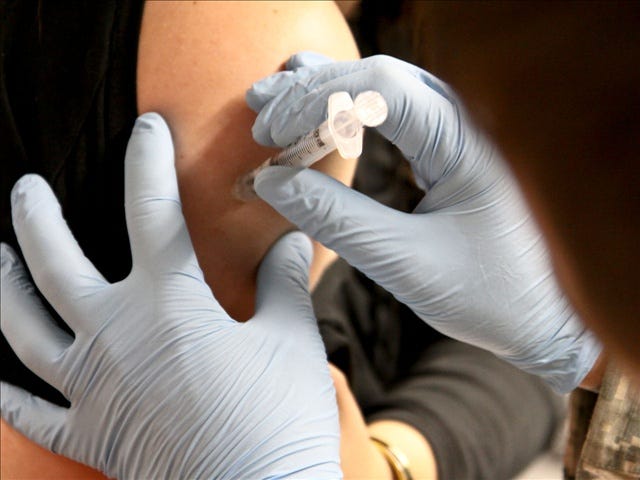 By News Staff
Twitter: @ABC6
Information provided by the Associated Press
PROVIDENCE, R.I. (AP) Rhode Island Health Director Michael Fine is reminding residents it's not too late to get vaccinated against influenza and says additional free immunization clinics are being held in the coming weeks.
Clinics are being held in Providence and Johnston on Saturday. More are scheduled during the week in Portsmouth, Warwick, Warren, Scituate, Bristol, Tiverton, Jamestown, West Warwick, Cumberland, South Kingstown and Burrillville.
Health officials say flu is considered widespread in the state now and flu activity is expected to pick up. The virus has caused more than a dozen hospitalizations in Rhode Island this season.
Health care workers who are not vaccinated will be required to wear masks when in contact with patients because flu is widespread.
Fine urges everyone 6 months and older to get a flu shot.
For community clinics in your area click on the link below:
http://www.health.ri.gov/find/vaccinations/
©WLNE-TV / Associated Press