Update: Governor officially lifts stay-at-home order
"Please don't even go" RIDOH Director says to those contemplating visiting moms in nursing homes on Mothers Day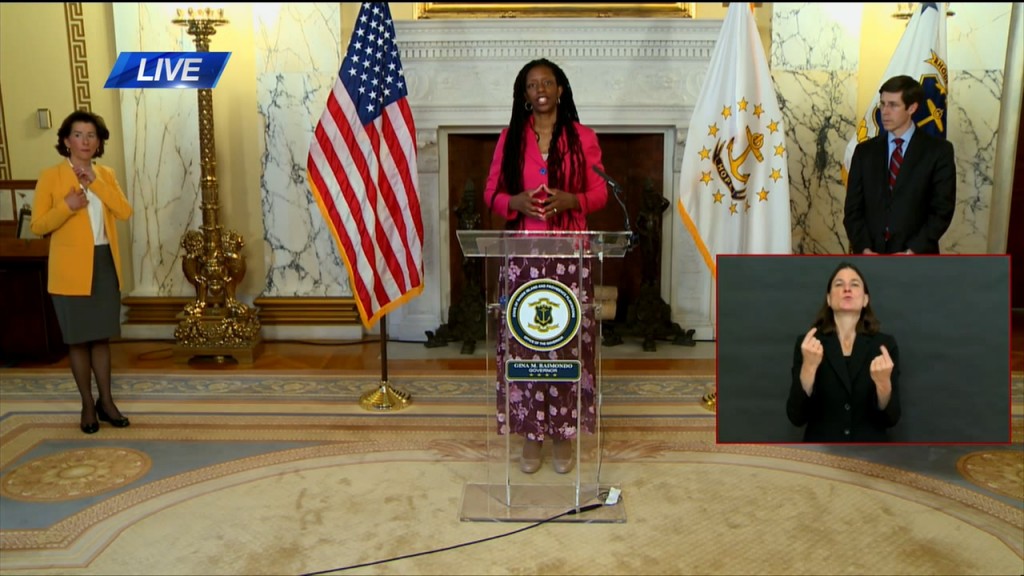 PROVIDENCE, RI (WLNE) -Governor Gina Raimondo signed an executive order Friday night officially lifting the state's stay-at-home order.
According to a statement from the Rhode Island Department of Health (RIDOH), the order gives the department "the ability to enforce public health guidelines and business regulations."
This means the department has the ability to levy fines against businesses and individuals that fail to comply with its directives.
Earlier Friday, RIDOH reported 249 new COVID-19 cases and 11 new deaths.
That brought the state's cumulative COVID-19 totals to 10,779 cases and 399 deaths.
Of the new deaths, two were in their 50s, six were in their 70s, two were in their 80s, and one person was in their 90s.
As of Friday, there are 312 people in the hospital, 71 in the ICU, and 52 were on ventilators.
Starting off her daily briefing on Friday Gov. Raimondo noted that Rhode Island is the first state in the northeast to lift its stay-at-home order. She added that Rhode Island was in a better position than the other states to lift restrictions.
Raimondo went on to address some further guidance on what can and cannot be done during phase one in reopening, which starts Saturday.
"You can go to the park, drive to the park, go shopping, but follow the rules," she said. "Wear a mask, stay 6 feet away from people, don't crowd in a store."
The governor said she will provide guidance on outdoor dining next week.
Regarding Mother's Day on Sunday, RIDOH director Dr. Nicole Alexander-Scott repeated the Governor's stance that no one should visit their older mothers that may be in nursing homes, assisted living facilities, or hospitals.
"We know how badly you want to see your loved one on Mother's Day," Dr. Alexander-Scott said. "But being there in any way just makes things more confusing, challenging, and dangerous for everyone involved. Please don't even go."
© WLNE/ABC 6 2020