Raimondo reminds residents that Rhode Island will be "slowly turning the lights back on"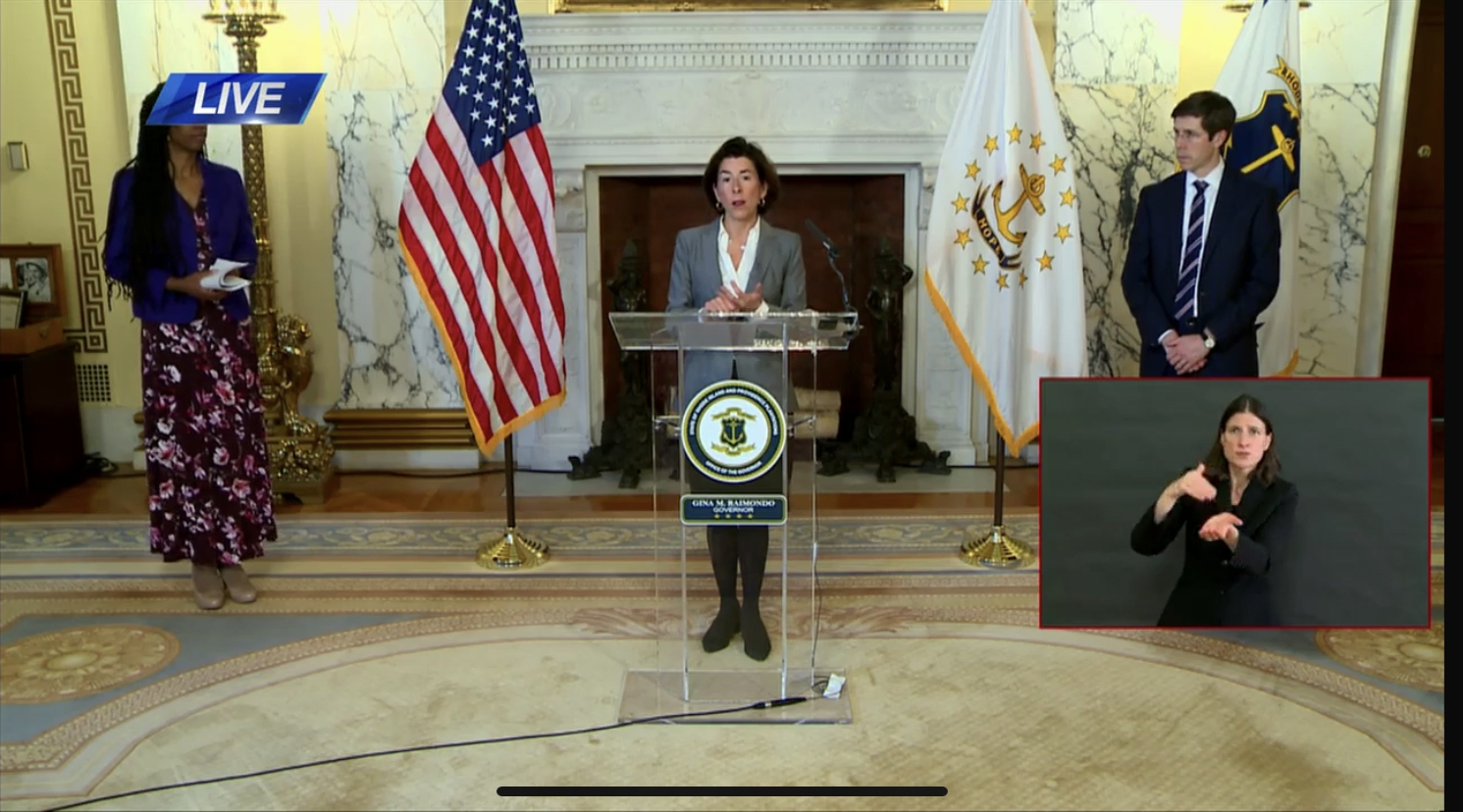 PROVIDENCE, RI (WLNE) – On Friday the Rhode Island Department of Health (RIDOH) reported 13 new COVID-19 deaths and 341 more cases.
That brings Rhode Island's total cumulative COVID-19 cases to 8,962 cases and 279 deaths.
RIDOH says there are 352 currently in the hospital, 76 are in the ICU and 51 are on the ventilators.
RIDOH says 66,648 COVID-19 tests have been administered and 2,938 tests were administered Thursday.
Gov. Gina Raimondo on Friday noted that her stay-at-home order is set to expire on May 8 but said it's not a foregone conclusion that it will expire on that date.
The Governor said that in order for her to lift her stay-at-home order that the data would need to show a continued plateau in COVID-19 cases like the state is seeing now or a decrease.
Raimondo noted that during phase 1, which is set to begin on May 9, some parks will be allowed to reopen. This will be a phased approach and there will be increased enforcement on social distancing within those parks, Raimondo highlighted.
"We are slowly turning the lights back on," Gov. Raimondo said.  "It's going to look different, it's going to feel different."
By the end of the day Friday, Raimondo said a full list of the parks reopening in phase 1 will be released. All of the parks will have reduced parking.
The Governor also set a target date of June 1 for the child care centers to reopen. Raimondo says she asked providers to submit their plans to the Department of Human Services by May 22. In order for the centers to reopen they will have to operate under new restrictions such as limitations on group sizes, and temperature screenings, she said.
"We're going to be asking a lot of our child care providers," Raimondo said Friday.
On the note of hospitals reopening for non-critical procedures, Raimondo said that hospitals have submitted their plans and they are now being finalized. She added that elective procedures could start happening again either next week or the week after.
Also during Friday's briefing, Raimondo said she is hearing reports of debt collectors taking people's stimulus checks. While on that topic Raimondo said that Rhode Island Attorney General Peter Neronha is prepared to enforce against debt collectors who try to access someone's stimulus check.