RIDOH reports an additional 14 COVID-19 deaths, 164 new cases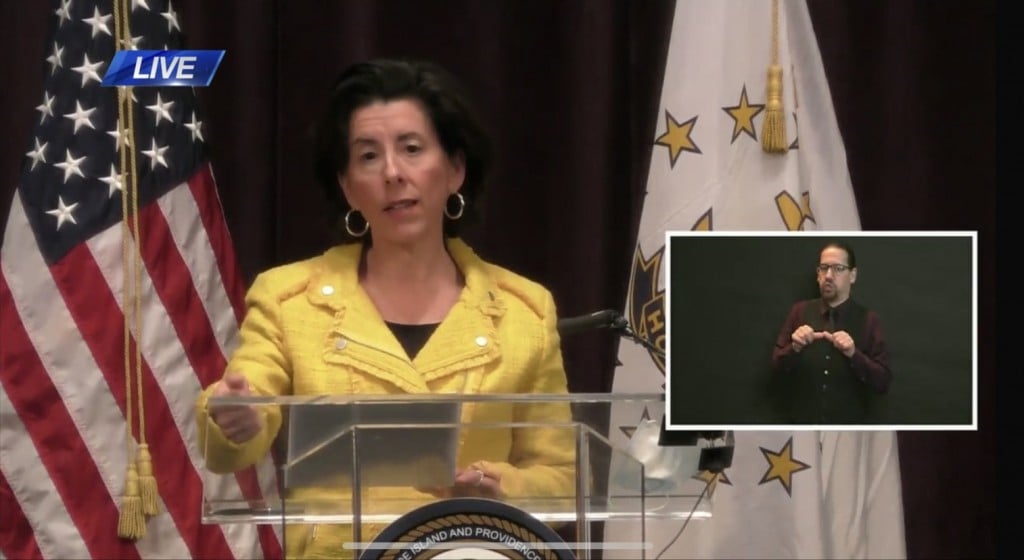 PROVIDENCE, RI (WLNE) – The Rhode Island Department of Health (RIDOH) reported 14 new COVID-19 deaths and 164 new cases on Tuesday.
That brings Rhode Island's cumulative COVID-19  totals to 11,614 cases and 444 deaths.
Around 340 of the 444 deaths were from long-term care and assisted living facilities. 13 of the 14 deaths reported Tuesday were from long term care facilities.
A total of 176 cases were reported on Monday by RIDOH.
Gov. Gina Raimondo said again on Tuesday that the state's case numbers are stable but she noted fewer tests were reported Tuesday.
There are 277 people who are currently hospitalized in Rhode Island, 72 are in the ICU and 53 are on ventilators, according to RIDOH
RIDOH says they have a record of 95,239 COVID-19 tests being administered in Rhode Island throughout the pandemic so far.
RIDOH Director Dr. Nicole Alexander said on Tuesday that all 85 nursing homes in Rhode Island have been tested for COVID-19. Meaning all residents and staff have been tested.
Raimondo repeated how COVID-19 will be around for about a year so more societal adjustments still lay ahead. She added that it's important to accept the adjustments needed to prevent more infections.
She said it's still important to keep a contact journal.
"This will save lives," Raimondo said.
Raimondo said that the state still needs time to implement high-tech contact tracing. This high-tech tracing would ping the phones of people you've been near.
Raimondo also made a note that hospitals have resumed non-critical procedures and appointments.
"It's time for you to muster the courage," Raimondo said. "I'm encouraging you to go ahead and get that health care that you've been putting off."
With restaurants allowed to reopen for outdoor dining starting May 18, Dr. Alexander-Scott added some guidance.  She explained that if someone who tests positive for COVID-19 ate at the same restaurant you ate at doesn't necessarily mean you have to quarantine. You'd had to have come in very close contact with that person, Dr. Alexander-Scott said.