RIDOH to open COVID-19 test site in Newport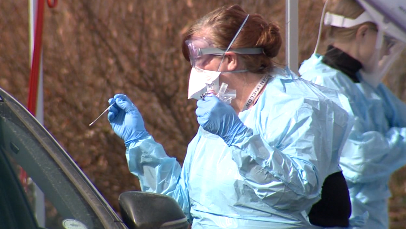 NEWPORT, R.I. (WLNE)- The Rhode Island Department of Health and Rhode Island National Guard are opening a new COVID-19 rapid testing site in Newport.
The site will open on Tuesday, January 26, at 21 Brown and Howard Wharf in downtown Newport.
Free asymptomatic walk-in testing will be available from 9 a.m. until 5 p.m. Tuesday through Saturday. Anyone who goes to be tested is asked to maintain social distancing at all times.
Those looking to be tested will be given a ticket number and will be asked to wait in their cars for about 20 minutes after being swabbed. They'll then receive a hard cop of their results on site.
Anyone who tests positive will be given instructions on how to quarantine.
This new location is part of the RIDOH's effort to bring COVID-19 testing to East Bay communities.
Newport city staff members are working with state health officials to open more sites in the city.
© WLNE-TV 2021