RIDOH urges caution following confirmed Mass. Measles case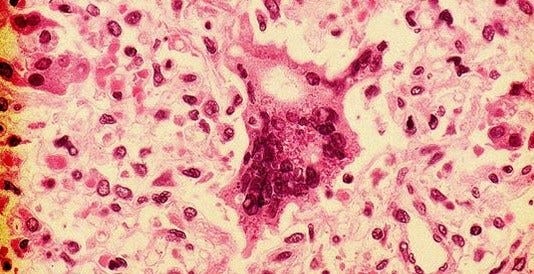 By News Staff
Email: news@abc6.com
Twitter: @ABC6
PROVIDENCE, R.I. (WLNE) – The Rhode Island Department of Health says they're closely monitoring the situation in Massachusetts after it was reported that one person diagnosed with the Measles has been visiting various locations across the state where others may have been exposed.
Massachusetts' first Measles case of the year has been reported and the Department of Public Health says the person diagnosed may have visited numerous locations in the greater Boston area and Cape Cod while still contagious.
"We are watching the situation closely in Massachusetts as well as in other places like New York, where they have seen the measles," Said RI Department of Health Spokesman Joseph Wendelken, "but we have not seen any cases here in Rhode Island since 2013."
According to experts, Measles are highly contagious to the unvaccinated, and the virus can linger in a space for up to two hours after a cough or sneeze.
"Fortunately our vaccination rates in Rhode Island are very high, we're a very well vaccinated state", said Wendelken. "I think people should definitely be aware. If they have questions, they should reach out to [The Department of Health] or talk to their health care providers."
According to the Center for Disease Control, so far in 2019 there have been 387 confirmed cases of the measles— more than all of 2018— and three times as many cases as reported in 2017.
The CDC attributes the increase in outbreaks to the number of people who choose not to vaccinate themselves or their children.
But in Rhode Island, the Department of Health says vaccination numbers are just as strong as ever.
"Over 95% of children have at least one dose of the MMR vaccine to protect against the measles", said Wendelken. "We are monitoring the situation in other states and in Massachusetts and we're going to work to make sure our vaccination rate in Rhode Island does remain high."
RIDOH says most kids are vaccinated between 12 and 15 months old, and again at age 4 or 5.
As for adults who have never been vaccinated are worried about getting the measles, the department says it's never too late to get your shots.
©WLNE-TV / ABC6 2019