RIDOT announces I-195 West construction beginning Friday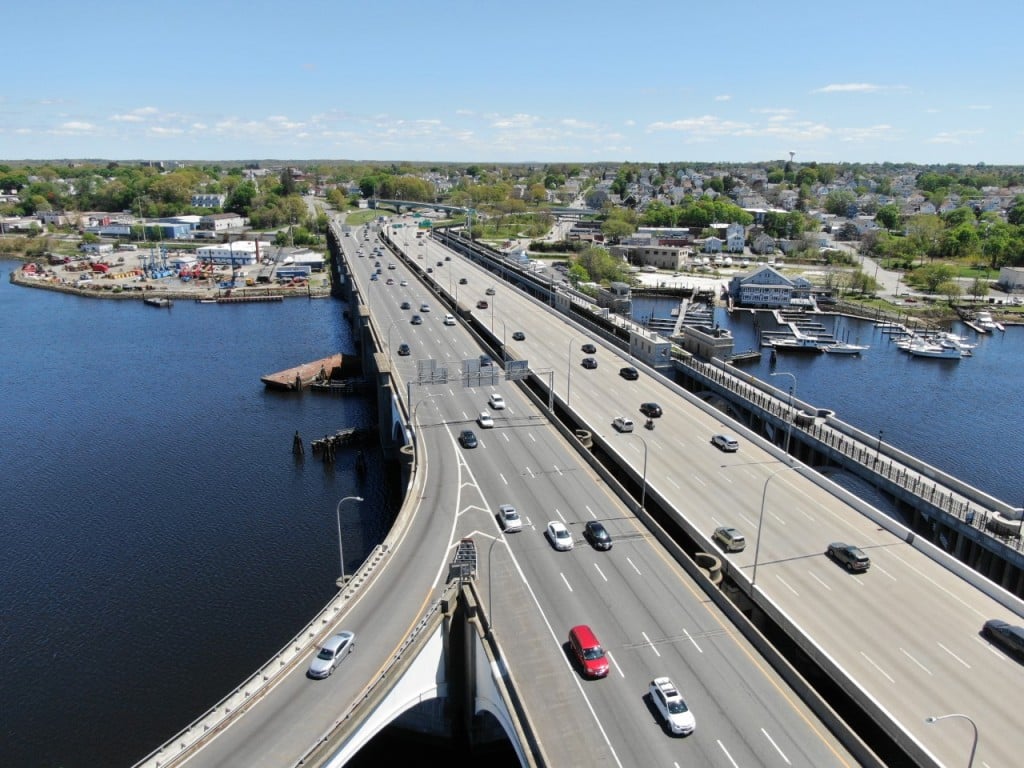 PROVIDENCE, R.I. (WLNE)- RIDOT is set to begin their first phase of traffic changes for the Washington Bridge North project on Friday.
RIDOT expects traffic delays for I-195 West and those entering I-195 West using the on-ramp from Taunton Avenue, Veterans Memorial Parkway, and Warren Avenue. There will also be a change in lanes from two to one from those same areas, requiring drivers to merge into a single lane.
All lanes on I-195 West will be shifted and narrowed to the right, beginning at the Broadway interchange in East Providence through the bridge and ending at the South Main Street exit in Providence.
Although there will be lane changes and they will continue to change during the four years of the project, RIDOT will maintain four lanes through I-195 West over the Washington Bridge.
RIDOT is hoping to expand the highway during construction, adding that they plan to restripe the highway and add a fourth lane from the Broadway interchange to just before the Washington Bridge. They also plan to make changes to the Gano Street exit to accommodate the new lane. The Gano Street on and off ramp will remain open during construction.
Regarding the expect delays from traffic, RIDOT said,
"RIDOT will be installing traffic sensors at various locations through the I-195 corridor in East Providence. That information will be used with publicly available travel data to display travel time information on portable electronic message boards at key decision points in East Providence. Drivers approaching these signs will see travel times to Providence via the Taunton Avenue/Veterans Memorial Parkway/Warren Avenue on-ramp or using different on-ramps to I-195 West, such as those at Pawtucket Avenue or Broadway. This way they will see real-time travel information so they can pick the route that will result in a shorter trip.

The travel time signs will be installed at the intersection of Veterans Memorial Parkway and Pawtucket Avenue for drivers heading north from Riverside, and at the Pawtucket Avenue and Taunton Avenue intersection for drivers heading south from Rumford or those heading west from Massachusetts."
The project is expected to cost $78 million.