RIDOT, local leaders break ground on historic Rt. 146 project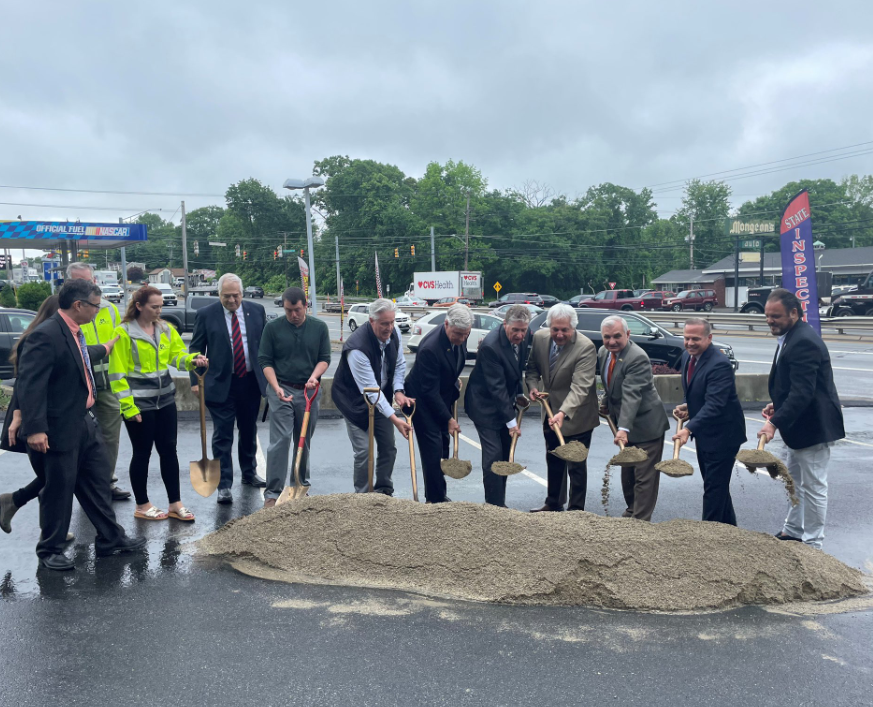 NORTH SMITHFIELD, R.I. (WLNE) — The Rhode Island Department of Transportation were joined by state and local leaders on Friday to break ground on the Route 146 reconstruction project.
Gov. Dan McKee, Sens. Jack Reed and Sheldon Whitehouse, and Rep. David Cicilline joined RIDOT director Peter Alviti at for the groundbreaking.
"Route 146 is a heavily traveled corridor that has been plagued by deteriorating conditions and outdated design, leading to congestion and vehicular collisions. I was proud to work with my colleagues to help secure a $65 million grant to help address safety concerns along this stretch of highway, and I am excited to be celebrating the kickoff of RIDOT's construction season at this project's groundbreaking," said Congressman Cicilline.
The project is slated to take four years and will cost about $196 million. The goal is to reduce congestion on Route 146, which will make the corridor safer and will reduce traffic.
RIDOT said that the project will also work towards:
Replacing one bridge along the corridor and do preservation or rehabilitation work on four others
Building frontage roads for easy and safe access to businesses at the Sayles Hill Road interchange
Repaving Route 146 from the I-295 interchange to the Massachusetts state line Adding bus-on-shoulder accommodations along the southern end of Route 146 in North Providence and Providence
Extending existing fiber optic lines and Intelligent Transportation Systems/traffic monitoring from the I-295 interchange to the Massachusetts state line
Rebuilding the Route 146/Route 146A interchange, removing dangerous U-turns using a diverging diamond interchange
Extending the weave length for the Route 99 Ramp and Route 146 south Improving the geometry of the I-295 southbound off-ramp to Route 146
Building new drainage systems
Replacing guardrail and making other safety improvements such as wrong way driving detection systems