RIDOT preparing for the first snow of the season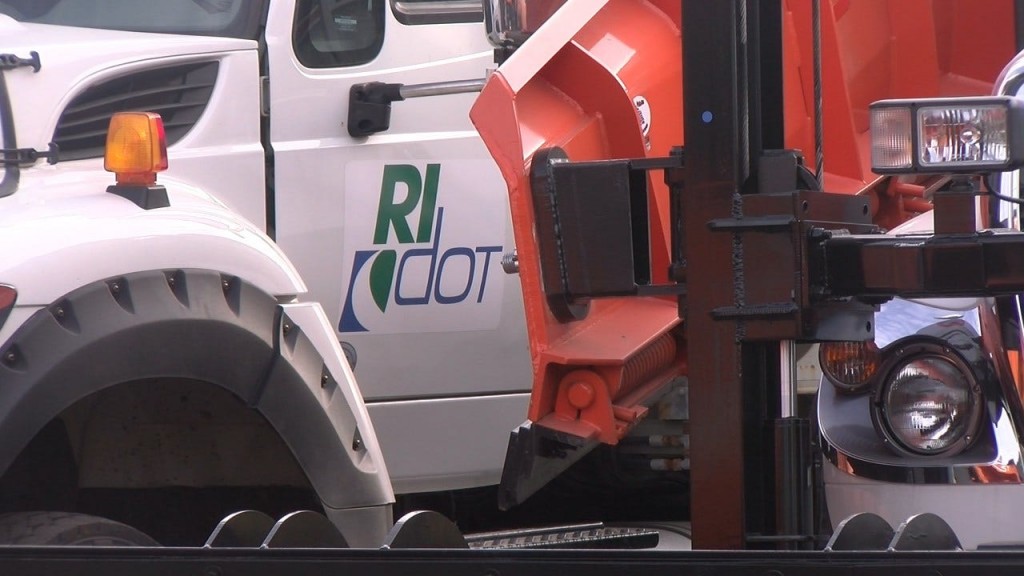 By: Chloe Leshner
cleshner@abc6.com
@cleshnerabc6
PROVIDENCE (WLNE) — The first snow of the season has people rushing to prepare. The Department of Transportation also gearing up for the start of their season, ready to use hundreds of trucks to plow the streets this weekend if needed. Although the DOT won't be pre-treating any roads tonight, they're ready to go at 5 Saturday morning.
Dozens of snow plows, repaired in the off season and ready to hit the streets for the first storm of the season.
"Coming into the first storms of the year we're at peak performance," says Joe Bucci with RIDOT.
60 thousand tons of salt available for the season statewide and all RIDOT crews on stand by for Saturday.
"We have around 145 state fleet vehicles and all of those will be on the road and then we're still in our registration process with our winter vendors, and we're between 300 and 350 vendors ready to be called in if we need them," says Bucci.
RIDOT won't be pre-treating the roads before Saturday's storm because road temperatures are up right now, but they are expecting more people to be driving than during a typical weekend storm because of the holiday season.
"We're going to do our best to keep our roads passable so folks can get out and do what they need to do," says Bucci.
And even though residents are used to a New England winter, they're also preparing for this first storm.
"The snow blower I'll be firing up tonight to make sure everything's good, snow shovels and salt I think I have some left from last year," says Richard Morrissette of West Warwick.
"I started my snow blower up and made sure it ran. And my snow mobiles, those are more important than the snow blower," says Paul Pierce of Framingham.
And with the holidays right around the corner, some are even welcoming the snow to get them in the spirit.
"I'm looking forward to it. I'd like to see some snow with the Christmas season and all but hopefully its spread out throughout the day so it's not much of a problem on traffic," says Morrissette.
The Department of Transportation is of course warning if you don't have to go out on the roads, don't, but if you do be sure to reduce speeds and leave enough room for the plows.
(C) WLNE/ABC 6 2017